2" 90 Degree PVC Fitting - Furniture Grade
FORMUFIT 2 in. 90-Degree PVC Elbows connect two segments of 2 in. Size PVC pipe at two points to create a 90-degree angle. Create perfect right angles in PVC pipe projects. Create corner frames and bends in projects.
Product Features
Colors and sizes that are grayed out are temporarily out of stock.
Fits externally over 2" Size PVC pipe, which has an outside diameter of 2-3/8" (2.375").
Used in applictions that require an exact 90-degree bend, such as corner and angle framing
Two tapered sockets project PVC pipe at 90 Degree angles
Longer socket length than plumbing grade PVC components
Clean, marking-free and embossment-free surface
Tapered ends transition smoothly to the pipe
Injection molded as a single unit for higher durability
Impact proof; 5x more durable than plumbing grade fittings
Sunlight resistant for for outdoor, direct-UV applications
Flow-through capability to allow wiring or non-plumbing fluid passage
---
What pipe will this fit?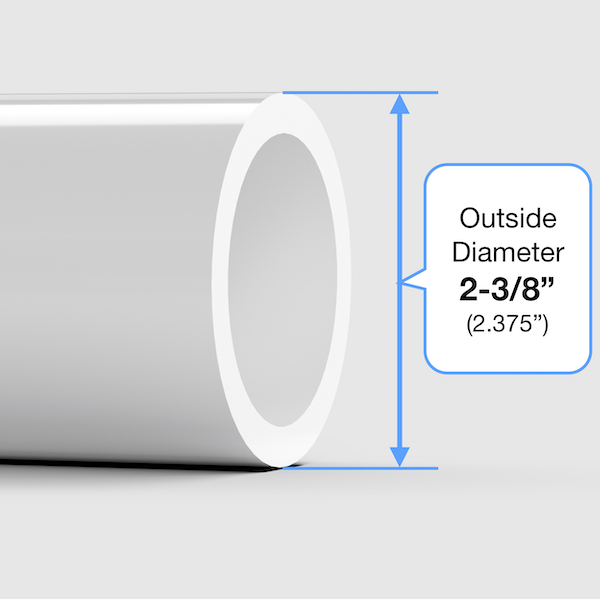 This product will fit 2" Size PVC pipe, which has an outside diameter of 2.375" (2-3/8") and an inside diameter of approximately 2". See our PVC 101 section for more info.

 Not compatible with CPVC or Copper Tube Size (CTS) pipe.
Product Specifications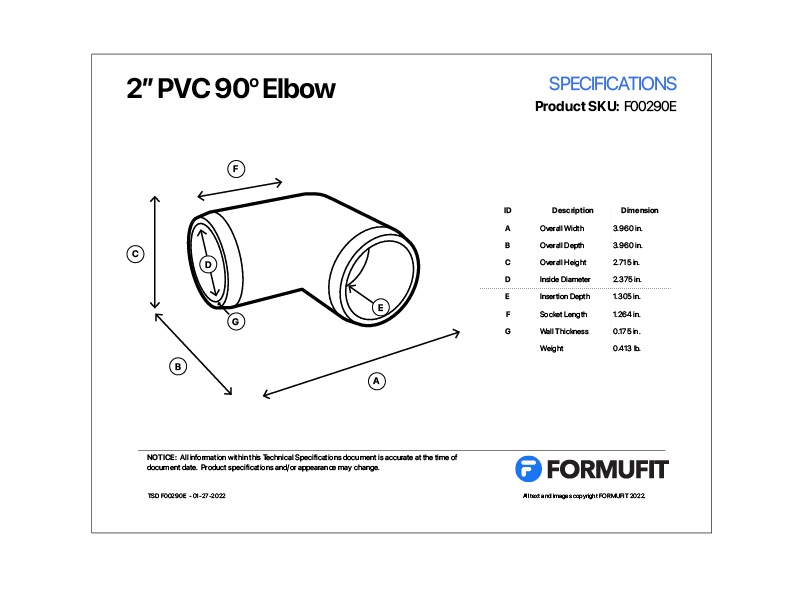 Download the Technical Specifications document for this product to view physical dimensions and additional details.
Download PDF
Product Instructions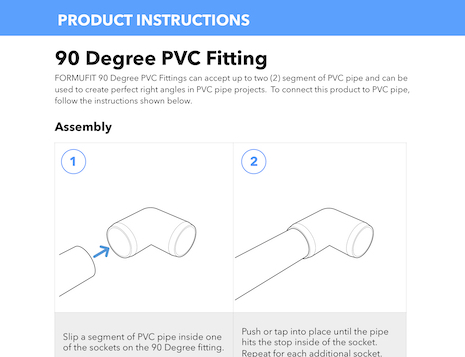 View the product instructions, which include basic visual assembly, securing options and product use.
Download PDF