3/4" Internal PVC Coupling - Furniture Grade
FORMUFIT 3/4 in. Internal Couplings connect two segments of 3/4 in. Schedule 40 PVC pipe internally, leaving a smooth, flush connection.
Product Features
Colors and sizes that are grayed out are temporarily out of stock.
Fits inside 3/4" Size Sch. 40 PVC pipe, which has an outside diameter of 1-1/16" (1.050") and an inside diameter of 3/4".
Create 10-foot lengths from our 5-Foot PVC pipe segments, without expensive freight
Fluted coupler design fits directly inside of the pipe, so no external element is exposed
Connects two Schedule 40 PVC pipes with an almost seamless appearance
Flow-through capability to allow wiring or non-plumbing fluid passage
Clean, marking-free and embossment-free surface
Injection molded as a single unit for higher durability
Impact proof; 5x more durable than plumbing grade fittings
Sunlight resistant for outdoor, direct-UV applications
---
What pipe will this fit?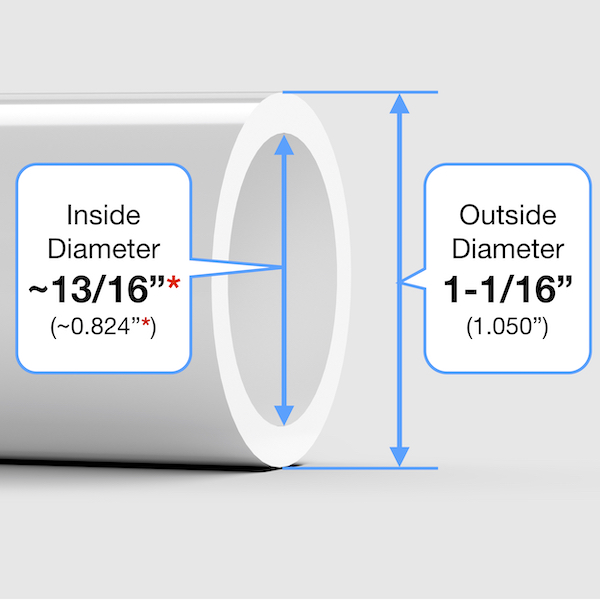 This product will fit 3/4" Size Schedule 40 PVC pipe only, which has an outside diameter of 1.050" (1-1/16") and an inside diameter of approximately 0.824" (13/16") *. See our PVC 101 section for more info.

 Not compatible with CPVC or Copper Tube Size (CTS) pipe.

 * Inside diameters of PVC pipe will vary and are not guaranteed to be consistent.
Product Specifications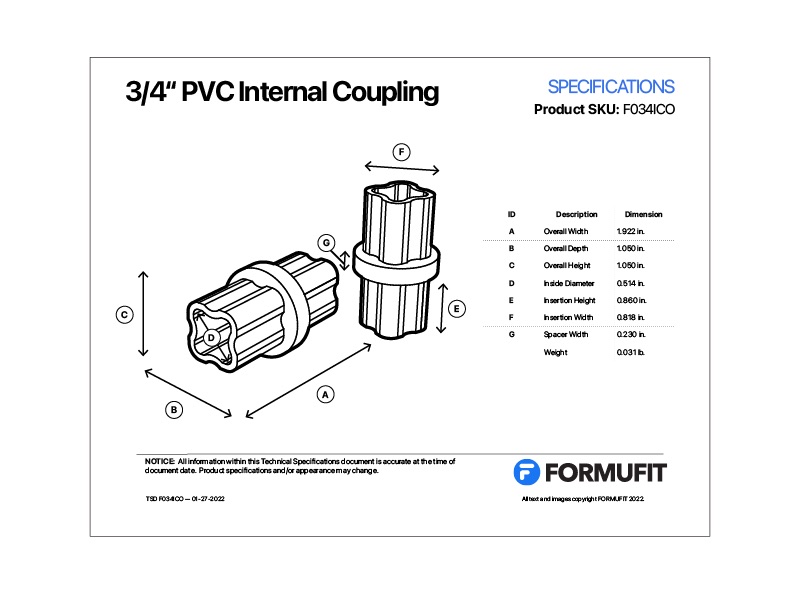 Download the Technical Specifications document for this product to view physical dimensions and additional details.
Download PDF
Product Instructions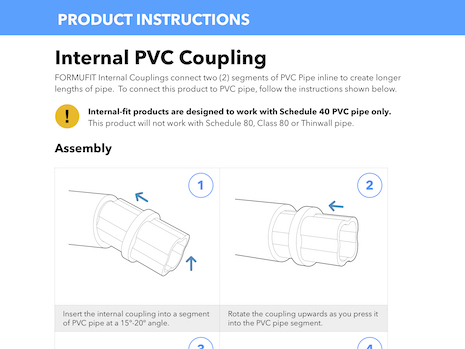 View the product instructions, which include basic visual assembly, securing options and product use.
Download PDF