3/4" Internal 2-Way Adjustable PVC Elbow
FORMUFIT 3/4 in. Internal-Fit 2-Way Adjustable Elbows create a flush, internal connection between two pieces of Schedule 40 3/4" PVC pipe that adjusts to any angle between 90° and 270°. These joints have an extremely strong internal mechanism that holds without moving, even with substantial weight applied. With an easy push-button operation, they can be adjusted to accommodate angles or create collapsible structures.
Product Features
Colors and sizes that are grayed out are temporarily out of stock.
Fits internally inside of 3/4" Size Schedule 40 PVC pipe, which has an outside diameter of 1-1/16" (1.050").
Adjusts between 90° and 270° in 22.5° increments.
Just press the button and adjust the fitting angle.
Easily inserts inside of Schedule 40 PVC pipe, with tapered ends.
Ideal for fold-away and storage of PVC projects.
Available in White and Black for your PVC application.
---
What pipe will this fit?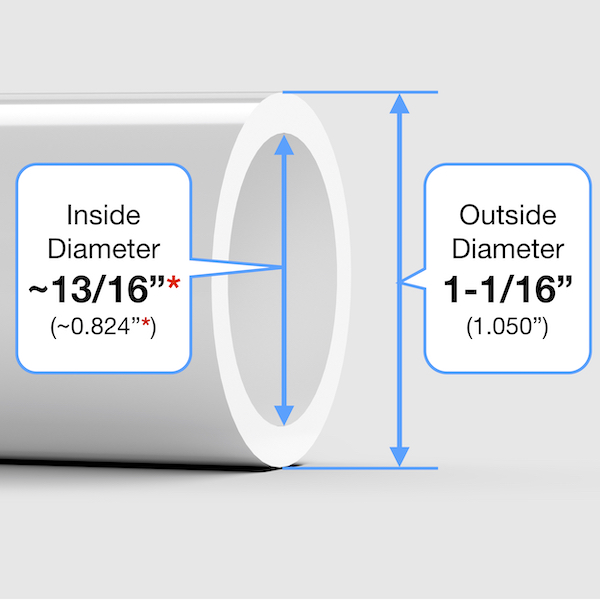 This product will fit 3/4" Size Schedule 40 PVC pipe only, which has an outside diameter of 1.050" (1-1/16") and an inside diameter of approximately 0.824" (13/16") *. See our PVC 101 section for more info.

 Not compatible with CPVC or Copper Tube Size (CTS) pipe.

 * Inside diameters of PVC pipe will vary and are not guaranteed to be consistent.
Product Specifications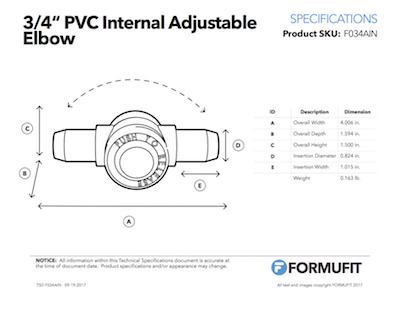 Download the Technical Specifications document for this product to view physical dimensions and additional details.
Download PDF
Product Instructions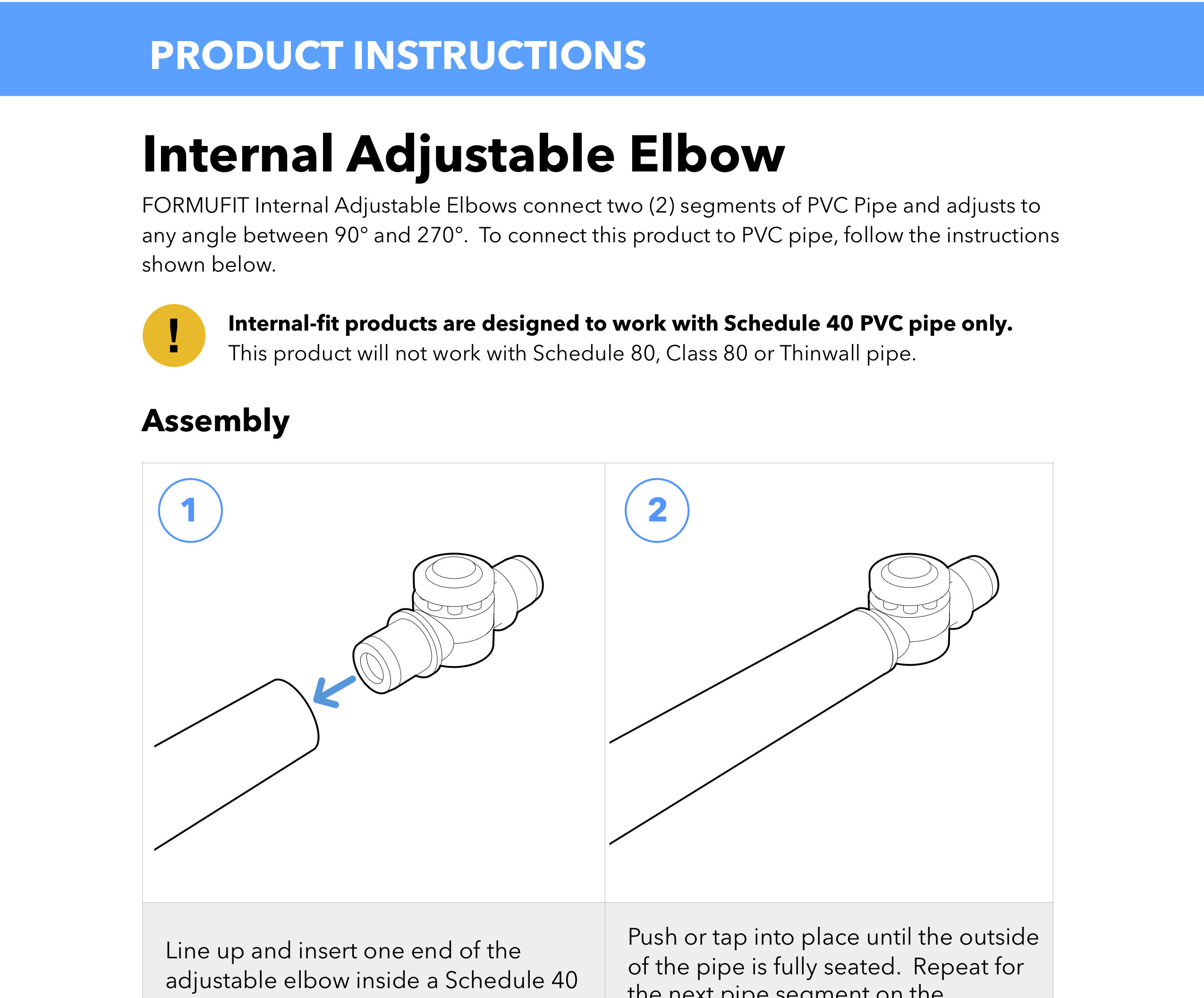 View the product instructions, which include basic visual assembly, securing options and product use.
Download PDF