3/4" Left-Folding 3-Way Adjustable PVC Elbow
FORMUFIT 3/4 in. Left-Folding 3-Way Fittings create complex, adjustable angles for PVC projects. Create a three-way PVC connection, with two connections that fold in parallel. The bottom rubber foot can be removed to reveal an extra socket that allows a fourth pipe connection to create a 4-Way adjustable fitting.
Product Features
Fits over of 3/4" Size Schedule 40 PVC pipe, which has an outside diameter of 1-1/16" (1.050").
Adjustable angle folds in parallel with the socket to the left of the adjustment button.
Variable angles between 90° and 270° in 22.5° increments.
Just press the button and adjust the fitting angle.
Removable rubber foot allows access to a fourth pipe socket.
Available in White and Black for your PVC application.
---
What pipe will this fit?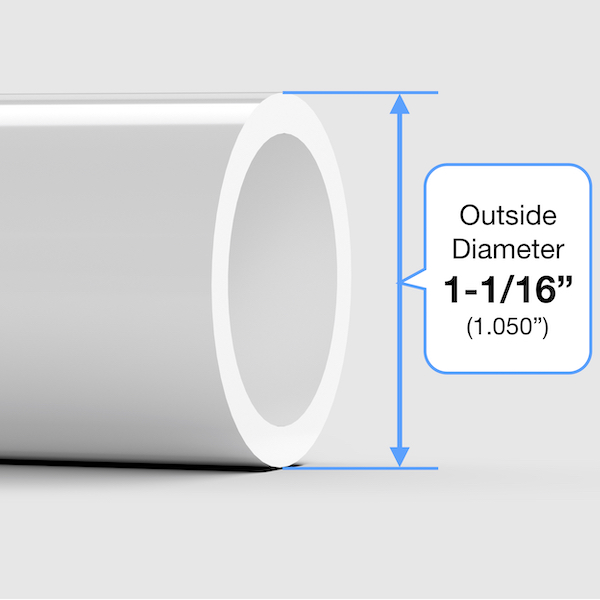 This product will fit 3/4" Size PVC pipe, which has an outside diameter of 1.050" (1-1/16") and an inside diameter of approximately 3/4". See our PVC 101 section for more info.

 Not compatible with CPVC or Copper Tube Size (CTS) pipe.
Product Specifications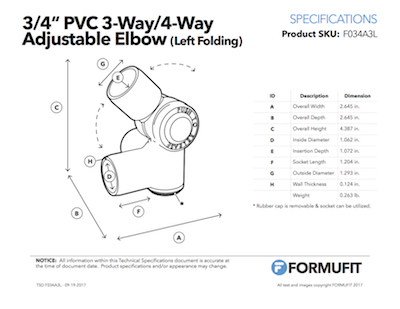 Download the Technical Specifications document for this product to view physical dimensions and additional details.
Download PDF
Product Instructions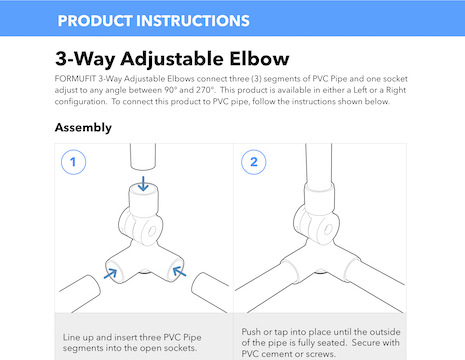 View the product instructions, which include basic visual assembly, securing options and product use.
Download PDF