1/2" 3-Way PVC Elbow Fitting - Furniture Grade
FORMUFIT 1/2 in. 3-Way PVC Fittings are ideal for corners in projects, PVC structures and plans where three PVC pipes should meet at a single point, horizontally and vertically at three separate 90-degree angles.
Product Features
Colors and sizes that are grayed out are temporarily out of stock.
Fits externally over 1/2" Size PVC pipe, which has an outside diameter of 13/16" (0.840").
Combine three segments of PVC pipe to create a solid, sturdy corner joint.
Smoothly rounded design accommodates all PVC applications.
UV resistant PVC material resists sunlight and fluorescent lighting degradation. 
Glossy, clean unmarked surface.
Extra deep ports to accept PVC pipe deeper.
Tapered ends on each socket.
---
What pipe will this fit?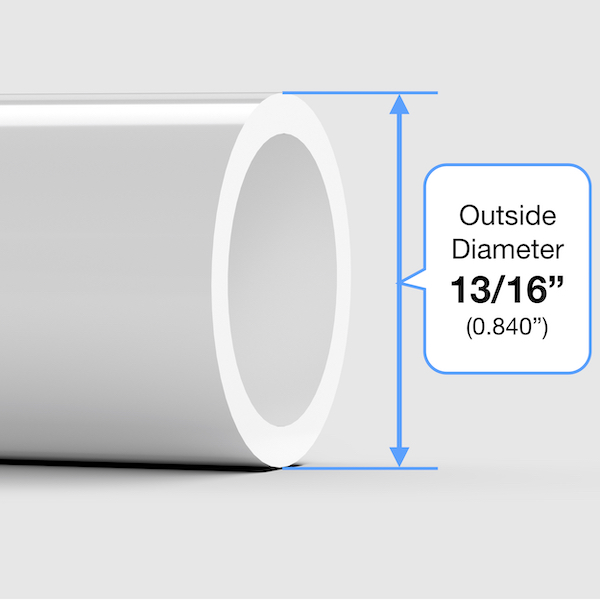 This product will fit 1/2" Size PVC pipe, which has an outside diameter of 0.840" (13/16") and an inside diameter of approximately 1/2". See our PVC 101 section for more info.

 Not compatible with CPVC or Copper Tube Size (CTS) pipe.
Product Specifications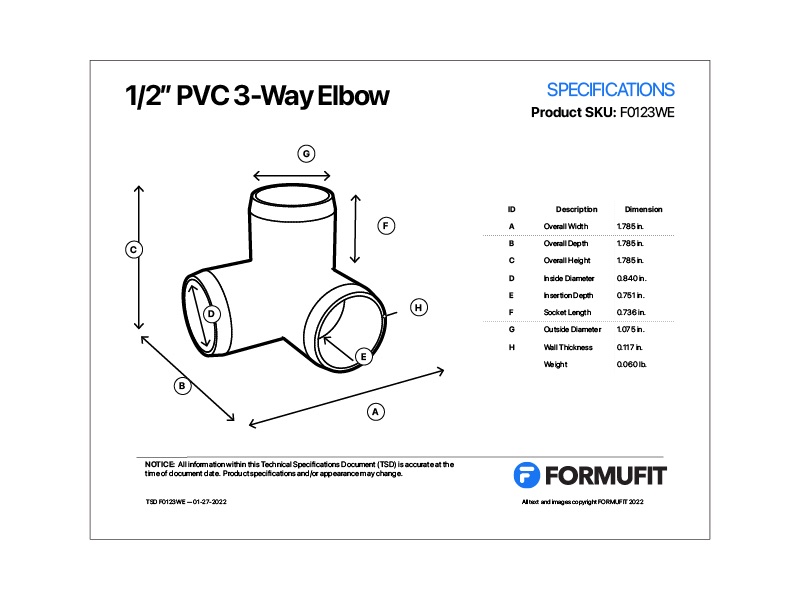 Download the Technical Specifications document for this product to view physical dimensions and additional details.
Download PDF
Product Instructions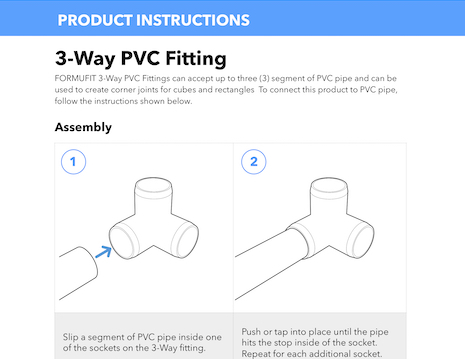 View the product instructions, which include basic visual assembly, securing options and product use.
Download PDF