1" PVC Slip Tee Fitting - Furniture Grade
FORMUFIT 1 in. Slip Sling Tee Fittings lets you create rotating mechanisms from PVC pipe. This Slip Tee connects a PVC pipe into the socket, while another 1" PVC pipe is allowed to slip through perpendicularly, creating a hinged apparatus. There are two sockets, one for the insertion of a static pipe, and another that is a pass-through for a moveable pipe segment.
Product Features
Colors and sizes that are grayed out are temporarily out of stock.
Fits externally over 1" Size PVC pipe, which has an outside diameter of 1-5/16" (1.315").
Perfect to create hinges for doors, lids, tops and supports in PVC projects
Allows additional project support without cutting PVC pipe
Ideal for hinge or sliding applications, or projects that require movement
UV resistant PVC material resists sunlight and fluorescent lighting degradation. Lasts for years in direct sunlight without yellowing, discoloration or cracking.
Infused with non-toxic impact modifiers in the resin for use in projects that require durability and repeated abuse.
Extra deep socket allows further pipe insertion into the fitting for a more secured, stronger hold.
Tapered ends on the socket end to allow a smooth transition from the pipe to the fitting. Won't snag clothing or pet hair like plumbing grade PVC fittings.
---
What pipe will this fit?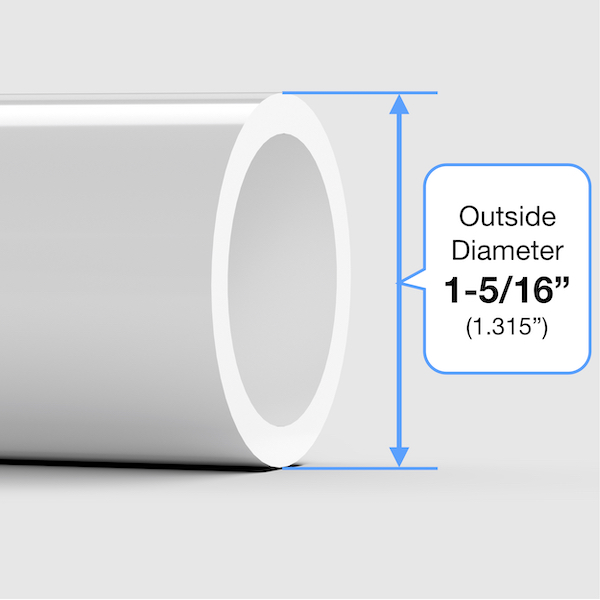 This product will fit 1" Size PVC pipe, which has an outside diameter of 1.315" (1-5/16") and an inside diameter of approximately 1". See our PVC 101 section for more info.

 Not compatible with CPVC or Copper Tube Size (CTS) pipe.
Product Specifications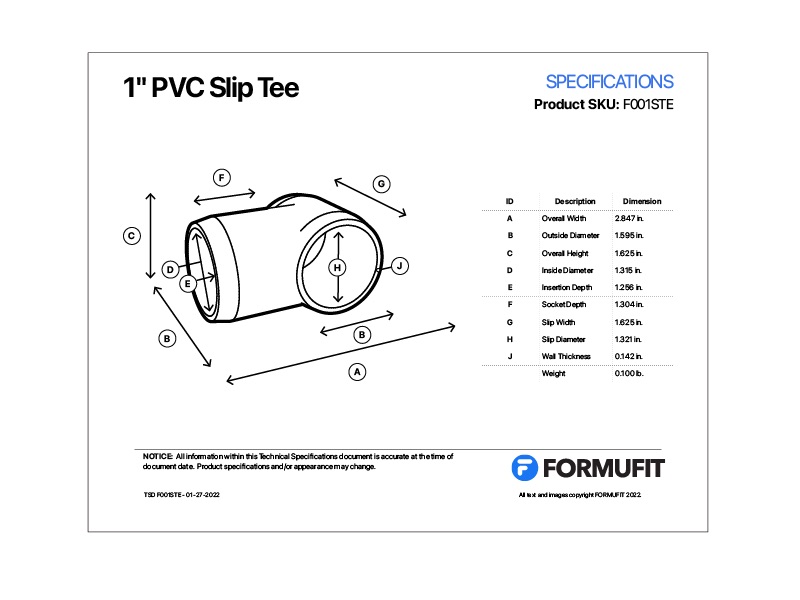 Download the Technical Specifications document for this product to view physical dimensions and additional details.
Download PDF
Product Instructions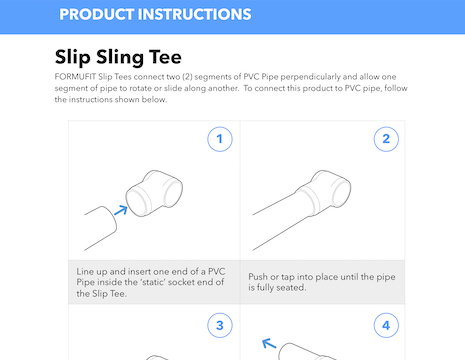 View the product instructions, which include basic visual assembly, securing options and product use.
Download PDF