3/4" to 1-1/4" PVC Fitting Reducer - Furniture Grade
The FORMUFIT Internal Fitting Reducer, allows the use of 3/4 in. PVC pipe inside of standard 1-1/4 in. PVC fittings. Ideal for when you want to use 3/4" PVC pipe segment to branch off of 1-1/4" fittings.
Product Features
Colors and sizes that are grayed out are temporarily out of stock.
Allows the use of 3/4 inch pipe with 1-1/4 inch fittings
Fits inside of a 1-1/4" PVC fitting directly
Made from premium Furniture Grade PVC
Smooth and glossy surface finish
Impact proof and UV stabilized for outdoor color retention
---
What fitting will this fit?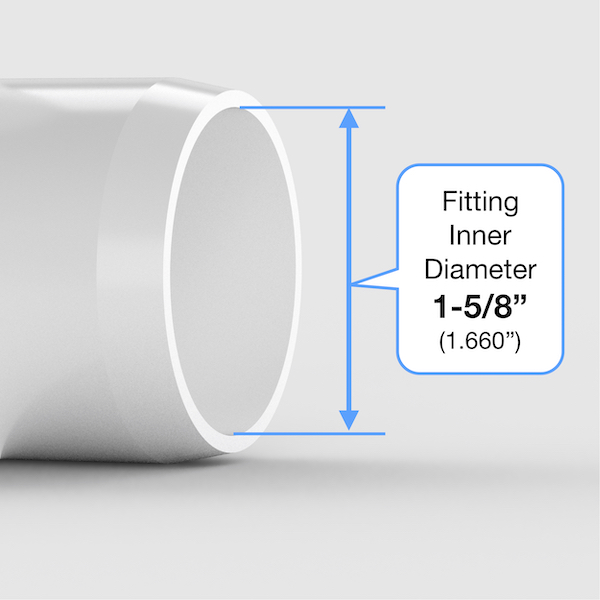 This product will fit inside of a 1-1/4" Size PVC fitting, which has an inner diameter of 1.660" (1-5/8"). See our PVC 101 section for more info.

 This product is designed to fit inside of a PVC fitting and is not compatible with PVC pipe.
Product Specifications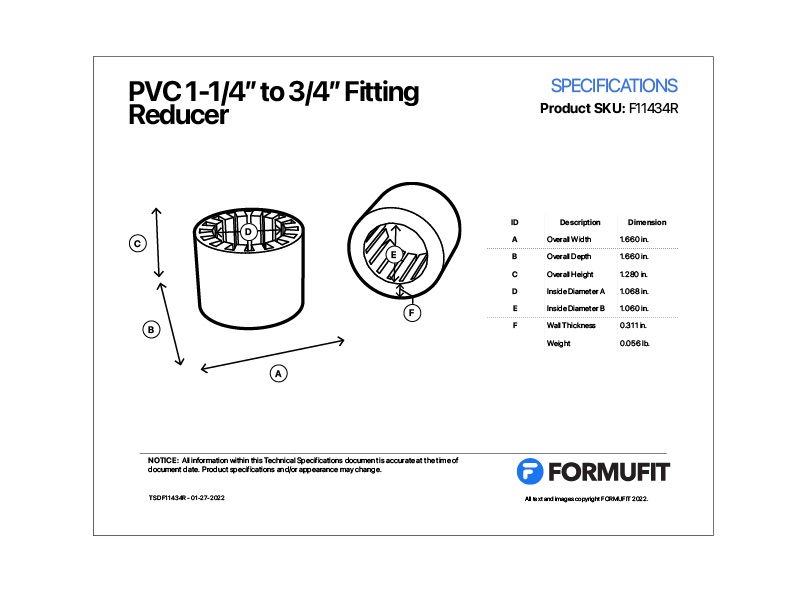 Download the Technical Specifications document for this product to view physical dimensions and additional details.
Download PDF
Product Instructions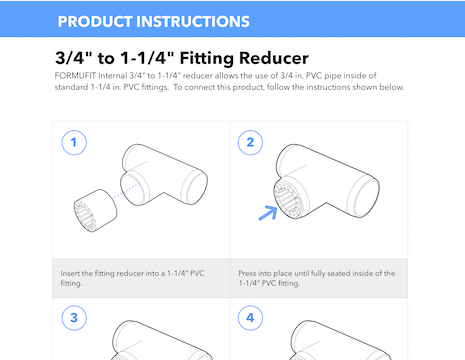 View the product instructions, which include basic visual assembly, securing options and product use.
Download PDF