Category:
Furniture Grade PVC Pipe
72 products
FORMUFIT Furniture Grade PVC Pipe is the most attractive, durable, and long-lasting pipe that you can buy. Furniture Grade Pipe is ideal when the looks of your project are essential, and the stability of your project is critical. FORMUFIT pipe is ultraviolet (UV), corrosion-resistant, impact-resistant, and infused with structural modifiers that allow extra load onto the pipe. All pipe diameters use Schedule 40 PVC pipe and thin wall pipe standards. FORMUFIT pipe has the same outside diameters as plumbing-grade pipe and is compatible with lower-end fittings and accessories.
Return Policy
Please note that PVC pipe sales are final and are not eligible for return or refund due to the cut-to-order nature of PVC pipe.
Important Size Info
CPVC pipe and fittings use a different measuring system and are not compatible. For sizing information, please see our PVC 101 page
Product Manual
You can view the generalized product instructions for this category by clicking the Download PDF button. Individual instructions are on each product detail page.
Download PDF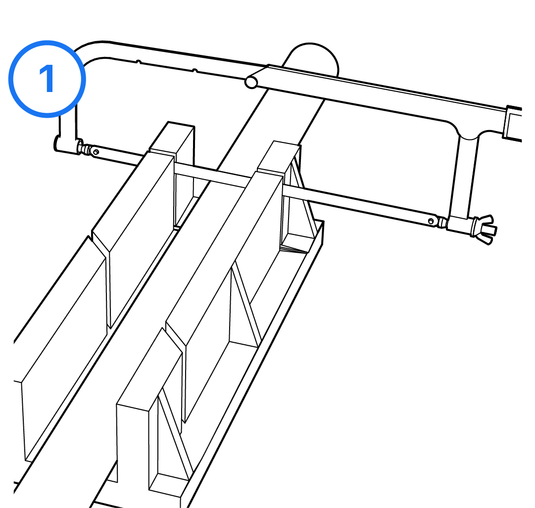 Additional Information
Furniture Grade PVC Pipe
>Basic Description
FORMUFIT Furniture Grade PVC pipe, sometimes known as Structural Grade PVC, Specialty PVC, or Medical Grade PVC, differs from ordinary plumbing PVC pipe. First, Furniture Grade PVC Pipe is free from printing or manufacturer markings, such as product barcodes, labels, or specification info on more traditional PVC. Secondly, Furniture pipe is more visually appealing and ideally suited for building projects and crafts that need a clean and professional look. Third, Furniture Grade PVC pipe is solid and durable, unlike standard plumbing-grade PVC pipe, which can be less rigid, is not visually protected, and is prone to breakage when exposed to the elements.
Design
While they may look the same, Furniture-grade pipe and fittings are not recommended for potable water or plumbing situations. Unlike standard plumbing pipe, furniture pipe has a bright shiny surface that is completely unmarked and therefore does not carry the NSF specification information on its surface. All FORMUFIT Furniture pipe is monolithic or solid-wall, meaning the material is extruded, so the color is the same inside and outside the pipe.
Engineered Materials
Furniture Grade PVC pipe has been designed with UV protection integrated directly into the resins and materials. This pipe is also impact resistant, so it has better performance outdoors in direct sunlight and weather. As a result, it has remarkable resistance to crushing, impacts, and UV damage to the traditional PVC pipe. In addition, furniture-grade PVC is non-toxic and free of phthalates and heavy metals, such as lead, cadmium, and mercury, and does not off-gas any dioxins into the ground or environment. It is overall more weather resistant and features additional UV inhibitors. These added UV blockers significantly increase furniture grade PVC's lifespan and reduce the effects of brittleness and discoloration from extended outdoor sun exposure.
Fitment and Securing
Furniture Grade PVC pipe follows the same outside diameter as standard schedule-based plumbing pipes. Like all PVC pipes, FORMUFIT Structural Grade PVC pipe uses a nominal sizing system to refer to all sizes. Furniture PVC Pipe will work with most standard Schedule 40 plumbing-grade fittings and Furniture Grade PVC fittings. Furniture-grade PVC pipe features the ability to fit directly into PVC fitting sockets and maintain a high tolerance to stress. Pipe and fitting can be joined through solvent welding with PVC cement, through press-to-fit, insertion type connection, or can be temporarily secured with fasteners or screws for removal later.
Use left/right arrows to navigate the slideshow or swipe left/right if using a mobile device