1-1-2-thinwall-pvc-pipe-furniture-grade-5-ft
1-1-2-thinwall-pvc-pipe-furniture-grade-5-ft
100% Made in the US
All FORMUFIT products are proudly manufactured in the United States from domestically sourced materials.
Product Compatibility
This product has an outside diameter of 1.900" (1-7/8") and an inside diameter of approximately 1-1/2". It will fit all 1-1/2" Size PVC Fittings and Accessories. See our PVC 101 section for more info.
Product Specifications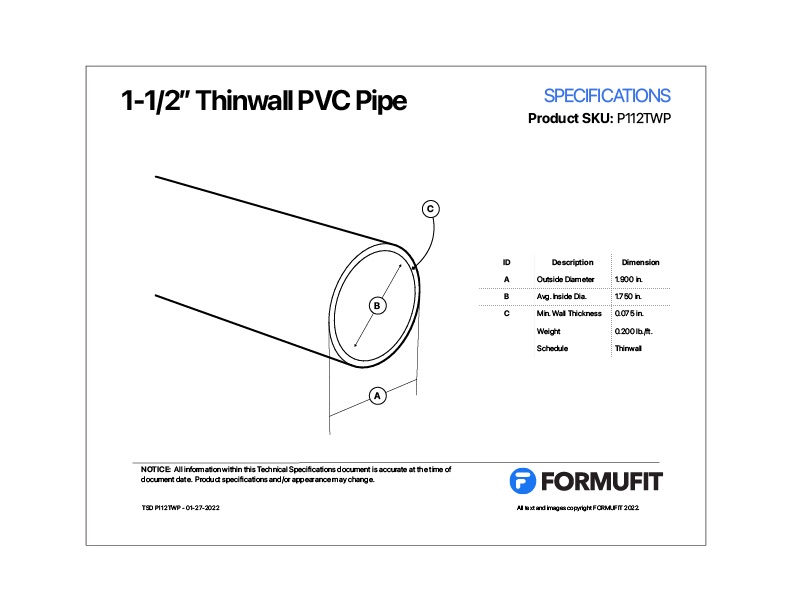 View all of they physical properties of this product by downloading the Technical Specifications document in PDF format.