Adjustable PVC Joints
Up. Down. Left. Right.
FORMUFIT Adjustable PVC joints & fittings let you build at any angle with the push of a button.
A Great Angle
FORMUFIT Adjustable PVC Fittings & Joints give previously unheard of capability to your PVC project or application.  Now you can easily connect PVC pipe at the angles you need for your project, and don't need to rely on 90 or 45 degree solutions.
All adjustable fittings articulate a full 180-degree arc from 90 degrees to 270 degrees.  22.5-degree stops allow a full range of positions for your solution.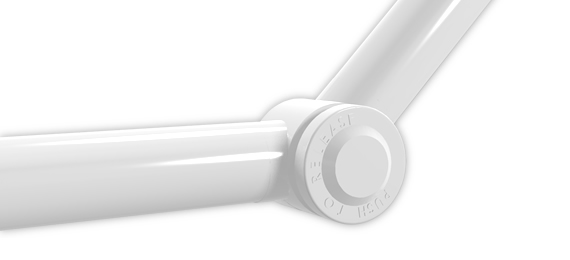 ---
No Tools Required
FORMUFIT Adjustable PVC joints only require one tool to change the angle: your thumb. With an easy push-button design you can fold away, or quickly adjust your pipe angle to accommodate your needs.
To adjust, simply press the button and move the pipe. One you find your desired position, disengage the button and the joint locks into the selected angle.
---
Incredibly Strong
FORMUFIT Adjustable PVC fittings are incredibly strong.  Once locked into place these PVC fittings withstand force, weight and load† equal to that of injection molded fittings of the same size.  
Made from weatherable PVC, these joints will withstand the elements and can be used for both indoor and outdoor environments.
†Equivalent weight and loads to Furniture Grade 45 Degree and 90 Degree fittings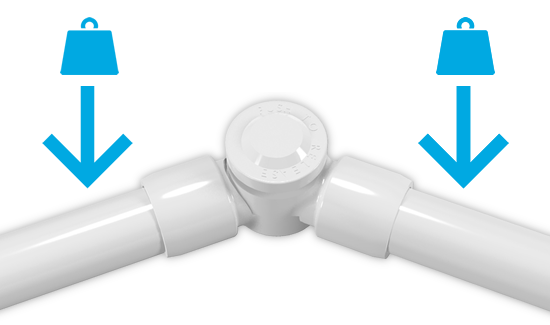 ---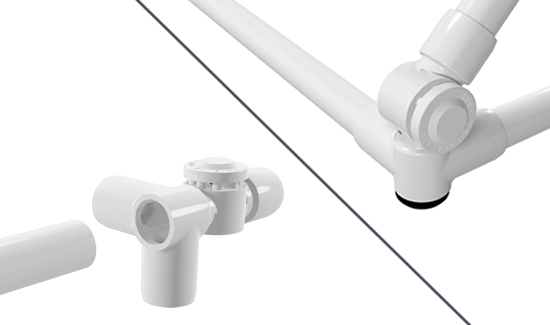 Left Fold, Right Fold, 3-Way, 4-Way
Two specialty adjustable fittings allow specific right and left folding connections. They also accommodate either three or four-way connections. As a 3-Way connector, they have a rubber 'foot' that allows them to be placed on a floor or other surface. Removing the foot provides a fourth socket that allows an additional pipe connection, making the fittings 4-Way connectors.
The Right-Folding Adjustable 3-Way Elbow folds perpendicularly to the pipe socket to the right of the release button
The Left-Folding Adjustable 3-Way Elbow folds perpendicularly to the pipe socket to the left of the release button
---
True Fold
The FORMUFIT Folding Inline Coupling allows you to have a fully foldable pipe element, that simply connects like a standard coupling. Simply connect two pieces PVC pipe into each end of the socket, then fold it up with the loose hinge connection.
This bendable coupler does not lock into place, so it works well for structures that require constant movement. Both pipes move from being straight inline into a perfect parallel fold.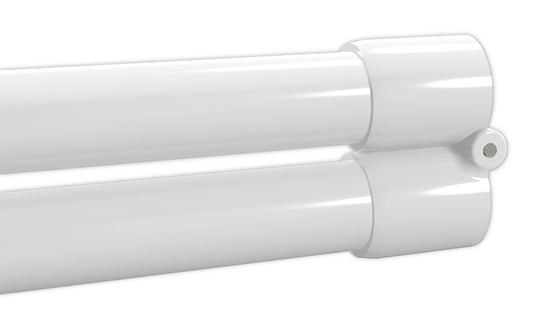 ---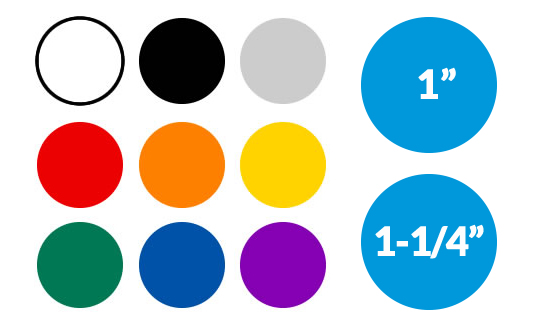 More to Come.
With additional colors and sizes on the way, we'll continue to add new and additional versions of our adjustable joints and elbows. Check back with us frequently as we introduce new sizes and color configurations.
Shop for Adjustable Fittings