slip-sling-pvc-tee
slip-sling-pvc-tee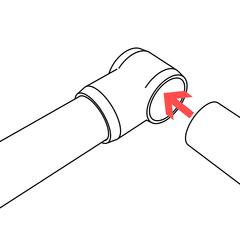 Slip Tee Product Instructions
For information on how to install, connect and properly secure FORMUFIT Slip Tees, please see the Product Instructions page.
Product Instructions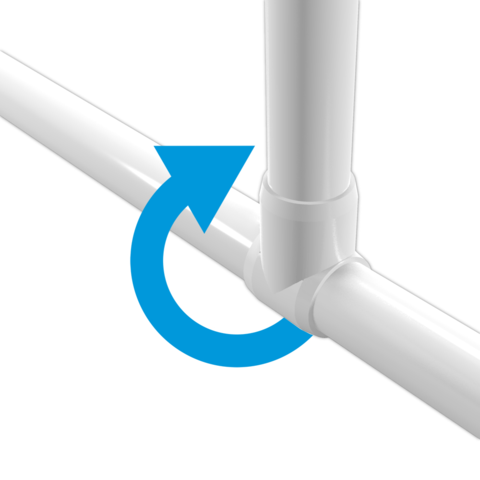 Create PVC Project Hinges
FORMFUFIT Slip Sling Tees allow you to add a pivoting element in your PVC project without additional hardware. Slip Tees work best to create hinges for doors, lids, tops and supports in PVC projects. Ideal for hinge or sliding applications, or projects that require movement, such as wagons, fort doors, greenhouse doors and handles.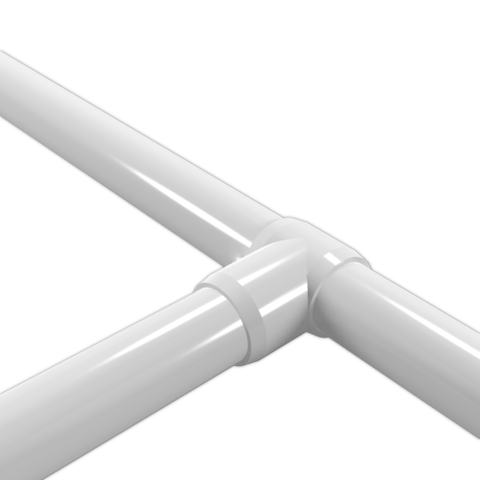 Add Additional PVC Support
Is a segment of PVC in your project sagging? Use our Slip Tees to add additional support to pipe elements simply by sliding it onto the pipe and cementing or screwing into place. Allows additional project support without having to cut PVC pipe.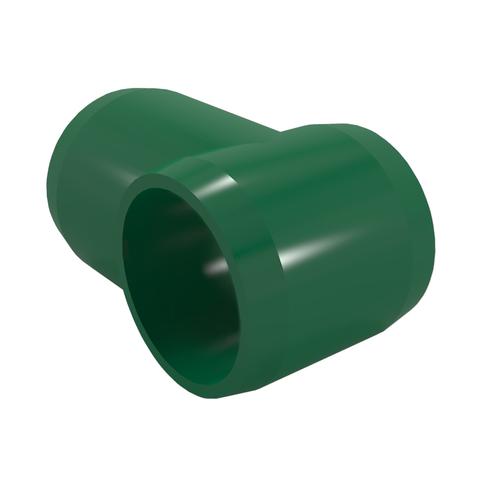 Durable Attractive Solution
PVC Slip Tees dont require you to add non-compliant hardware to create pivoting elements in your projects. All FORMUFIT Slip Tees match the same design language and colors as all other products.
NOTE: Bottom socket does not allow pass-through/flow-through capability.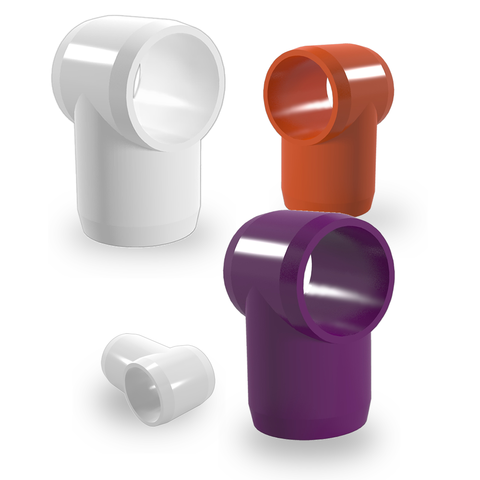 Available in Five PVC Sizes
PVC Slip Sling Tees are available in the 1/2" through 1-1/2" PVC Sizes. All Slip PVC Tees have a glossy, print-free and embossment-free surface and taper-style ends for a clean, transition down to the surface of the pipe. Slip Tees are UV resistant for outdoor, direct-sunlight applications.
Why Build with FORMUFIT PVC?
FORMUFIT Furniture Grade PVC pipe is designed to build structures. It has substantially deeper socket length than plumbing grade PVC fittings and fully injection molded products as a solid unit for durability. All fittings are impact proof and almost 5x stronger than plumbing grade alternatives. All FORMUFIT products are UV resistant for outdoor, direct-sunlight applications.