3/4" External PVC Flat End Cap - Furniture Grade
FORMUFIT 3/4 in. Structural Grade PVC flat-top caps fit over the end of 3/4" Size PVC pipe, leaving a slightly raised, flat end. All PVC End Caps have a smooth even surface on the top, giving a stable foundation to any project. Their clean appearance gives a finished and professional look to projects and applications.
Product Features
Colors and sizes that are grayed out are temporarily out of stock.
Fits externally over 3/4" Size PVC pipe, which has an outside diameter of 1-1/16" (1.050").
Provides a clean, smooth end to cut or open PVC pipe
Adds stability and uniformity, ideal for when PVC pipe cuts are uneven
Tapered edges wont grab or snag and provides a professional appearance
External connection to pipe ends
Clean, marking-free and embossment-free surface
Tapered socket transitions smoothly to the pipe
Impact proof; 5x more durable than plumbing grade fittings
Sunlight resistant for for outdoor, direct-UV applications
3/4 in. Size PVC is perfect for small PVC projects
---
What pipe will this fit?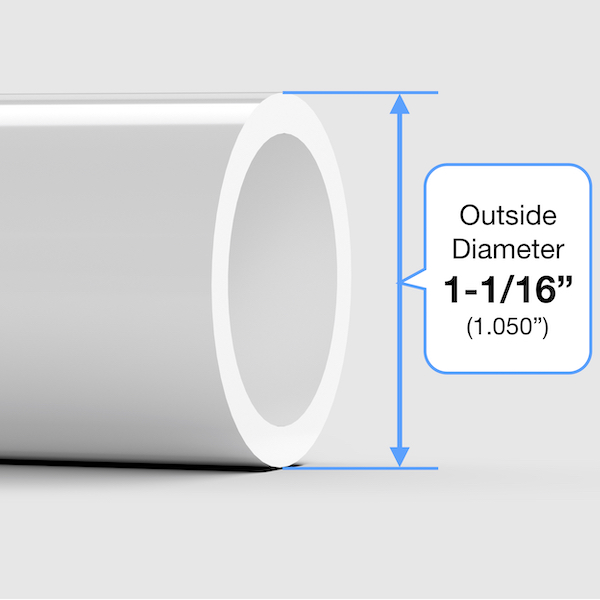 This product will fit 3/4" Size PVC pipe, which has an outside diameter of 1.050" (1-1/16") and an inside diameter of approximately 3/4". See our PVC 101 section for more info.

 Not compatible with CPVC or Copper Tube Size (CTS) pipe.
Product Specifications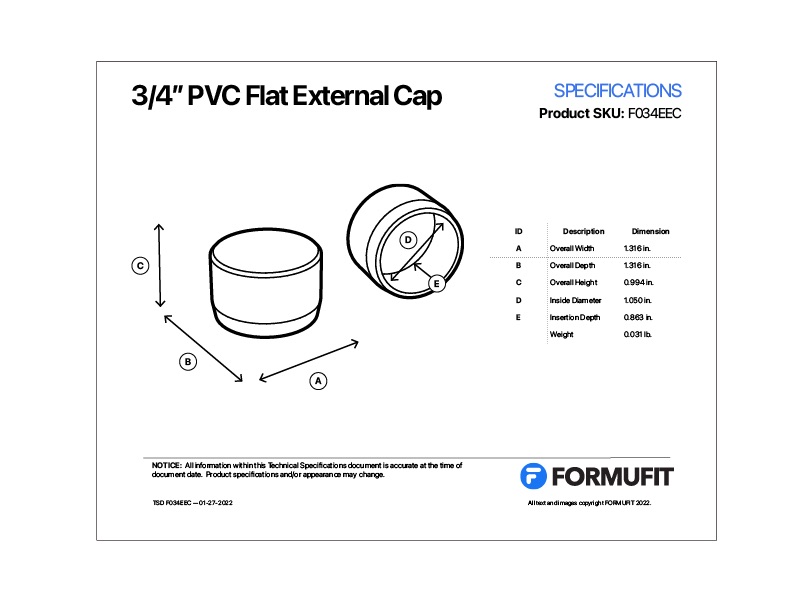 Download the Technical Specifications document for this product to view physical dimensions and additional details.
Download PDF
Product Instructions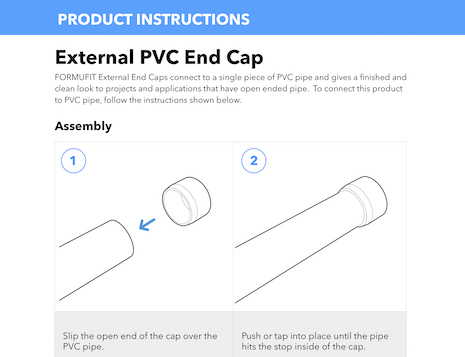 View the product instructions, which include basic visual assembly, securing options and product use.
Download PDF