Category:
45 Degree PVC Elbow
57 products
Add 45-degree angles to your PVC structure to make rooflines and pitched angles.
FORMUFIT 45 Degree PVC Elbow fittings allow for 45-degree angles (135 degree inverted) in PVC pipe structures. 45 Degree Elbow pipe fittings add a more shallow angle to your flexible PVC application when 90-degree grades are too much. Assemble angled backs of PVC furniture, v-shapes in structures, and pitched rooflines in PVC structures with these furniture connectors. To create deeper angles, you can also combine 45-Degree fitting components in series with 90-Degree PVC elbows.
Available Sizes
FORMUFIT PVC 45-Degree Elbows are available to buy online in the 1/2", 3/4", 1", 1-1/4", 1-1/2" and 2" PVC Sizes and fit standard Schedule 40 PVC size pipe. For sizing information, please see our PVC 101 page.
Product Manual
You can view the generalized product instructions for this category by clicking the Download PDF button. Individual instructions are on each product detail page.
Download PDF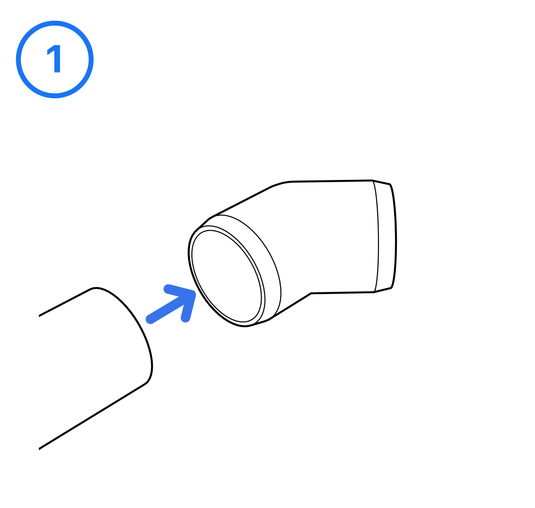 Additional Information
PVC 45 Degree Elbows
Basic Description
FORMUFIT premium 45-degree elbow PVC furniture grade fittings are heavy-duty elbows that pitch at 45 degrees (or inverted 135 degrees) to help add additional angles to your structures.
Use
Make tilted backs of PVC furniture, v-shapes, and rooflines in PVC projects and join in series with 90-degree elbows to create other angles. While not intended for plumbing use, FORMUFIT Furniture fittings can be used in aquarium, reef building, aquaponics, and irrigation applications.
Design
FORMUFIT furniture fittings have no markings or manufacturer printing to make your next project look smart. They are developed to give the strength and reliability you need for your structural PVC project, equipment, or setup.
Engineered Materials
45 Degree PVC Elbows are manufactured and engineered with professional-grade resins for leading impact tolerance and lasting quality color. Furniture elbow pipe fitting offers superior resistance against sunlight discoloration and weakening as they are engineered to withstand harsh weather conditions and years of outdoor use.
Fitment and Securing
FORMUFIT 45° furniture grade PVC elbows are manufactured to schedule 40 dimensions and tolerances. FORMUFIT 45-Degree PVC Elbows connect to PVC pipe simply by slipping into place and can be secured using PVC glue.
Use left/right arrows to navigate the slideshow or swipe left/right if using a mobile device