Inspiring everyone to build, make and share their unique ideas.
FORMUFIT (pron: form-yoo-fit) was created with a single principle: Provide the tools and materials our customers need to build unique projects from PVC pipe. FORMUFIT products are high-quality, long-lasting, and safe PVC products that anyone, from amateurs to professionals, can use quickly, safely, and efficiently.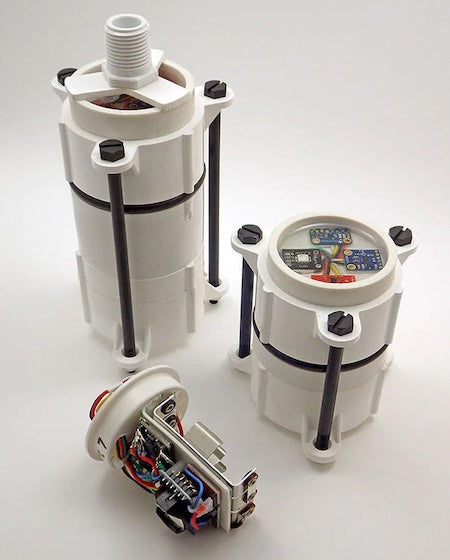 By Makers, for Makers
Just like many of our customers, we got our start doing projects out of PVC pipe and hardware store fittings. However, the plumbing-grade fittings we had access to did not meet the needs of our more and more intense and complex projects. They also were not attractive or flexible in their roles and just looked sub-par or hacked. We decided to put together something people could use to build beautiful, durable PVC projects.
Our Products
FORMUFIT PVC products are high quality; ultraviolet stabilized and made specifically for structure and design applications. One can literally create thousands of items using our fittings and off-the-shelf PVC pipe.
FORMUFIT PVC Catalog
Unique
Specialty PVC Fittings & Products
All FORMUFIT products are ideal for complex structure building, such as 3-Way PVC Corners, 4-Way PVC Tees and 5-Way PVC Crosses, that you wont find in any hardware store. FORMUFIT PVC products carry the same design language and combine to create the perfect end solution for your project needs.
Our Products
The Difference
Glossy & Smooth Surfaces
FORMUFIT PVC fittings, pipe, and accessories have a high gloss and smooth finish and are quintessential for professional & maker projects.
Tapered Ends & Longer Sockets
All of the ends of FORMUFIT fittings and accessories are tapered down to the pipe and socket lengths are 20% longer than standard fittings.
UV Resistant & Impact Proof
All FORMUFIT PVC products are formulated to withstand the abuse of weather, sunlight, and impacts. They keep their color and won't yellow, fade or fail.
Important information on Limited Resale
While FORMUFIT LC implores you or your organization to invent, manufacture, assemble or design a finished product using FORMUFIT products and offer those products for sale, FORMUFIT products are not for resale as individual units. Purchasing quantities from FORMUFIT does not grant the purchaser any distributorship or resale license of our products, trademarks, or copyrights. For information regarding distributorships of FORMUFIT products, please contact us at distribution@formufit.com