Category:
Caster Adapters
15 products
Make your PVC projects mobile with these specialty PVC pipe and fitting adapters.
FORMUFIT PVC Caster Adapters and accessories allow PVC projects to move, slide or become mobile. For example, create carts and baskets that can be rolled about or use Caster Adapters in-line to create axles for PVC vehicles, trailers, and other mobile projects. Due to their tight tolerances, you can easily connect Caster products without PVC cement, screws, or tools, so you can adjust your project to your application or need.
Use PVC Caster Pipe Caps if you need to add a Wheel/Axle to the end of a PVC pipe.
Use PVC Caster Fitting Inserts if you need to add a Wheel/Axle into a PVC fitting socket.
Both versions of the Swivel Stem Caster snap easily inside of FORMUFIT Caster Adapters
Available Sizes
FORMUFIT Caster Fitting Insert and Caster Pipe Caps are available to buy online in the 1-1/4" PVC Size and fit standard Schedule 40 PVC size pipe. For sizing information, please see our PVC 101 page.
Product Manual
You can view the generalized product instructions for this category by clicking the Download PDF button. Individual instructions are on each product detail page.
Download PDF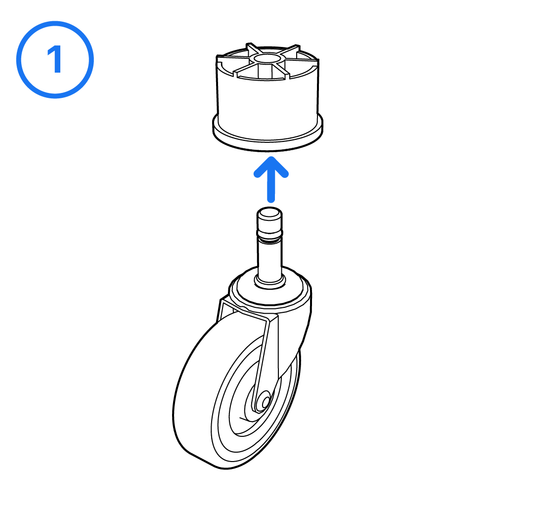 Use left/right arrows to navigate the slideshow or swipe left/right if using a mobile device