Category:
External Flat PVC End Caps
57 products
Cap off PVC pipe and leave a flat, smooth top for feet or create finials on PVC furniture.
FORMUFIT's External PVC End Caps are designed to slip over the open end of a PVC pipe, leaving a slightly elevated, flat surface. These Structural Grade PVC flat-top caps add stability to your projects due to their smooth, level top surface. Made from Furniture Grade PVC material, these caps offer durability and longevity. They give a clean, professional look to your projects and applications, enhancing the overall aesthetic and ensuring your work stands out with a polished appearance.
Product Manual
You can view the generalized product instructions for this category by clicking the Download PDF button. Individual instructions are on each product detail page.
Download PDF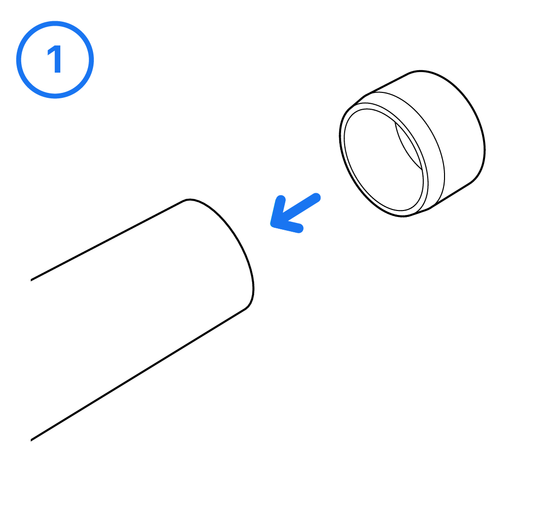 Additional Information
Furniture Grade PVC External Flat Caps
Basic Description
Locating flat PVC end caps that are truly flat is a hard thing to do. Most caps sold in plumbing or hardware stores often have a curve or dome shape, making it difficult to use them for feet in a PVC project or any pipe termination that needs an excellent flat cap. FORMUFIT External End Caps solve this by providing a genuinely full-flat cap top and a satisfying bevel that tapers down to the pipe, so your project looks proficiently made and complete.
Use
PVC end caps are ideal for many projects, including pet agility, medical equipment, and PVC furniture. Our PVC end caps are flat on top with slip ends for easy installation. Cement them in place, or slide them on for a nice polished look. Use flat end caps to add feet or seal PVC pipe and fittings that are left open or have been cut.
Design
FORMUFIT Flat End Caps are injection molded as a solid piece from specialty materials with superior impact strength. They require substantially greater energy to break than those available as plumbing grade PVC. Flat-End Cap PVC furniture caps have a 20% deeper socket than traditional plumbing-grade caps, which helps provide a more secure hold after installation. These engineered plastic caps have enhanced ultraviolet (UV) resistance, increasing their ability to keep color over decades and won't become brittle from weather and sunlight exposure.
Engineered Materials
FORMUFIT Flat PVC Caps are 100% furniture-grade material, meaning they have been specially designed to be impact-resistant, ultraviolet (UV) resistant, and have a pleasing appearance. FORMUFIT End Caps have a smooth, glossy surface with no barcodes, labels, embossments, or marks. They slip over the end of a standard PVC pipe of the same size and can be tapped into place and secured.
Fitment and Securing
All FORMUFIT External End Caps will work with Schedule 40, 80, and Thinwall thicknesses of pipe. End Caps can be installed by the press-to-fit insertion method or can be permanently connected via PVC cement for a fusion weld.
Use left/right arrows to navigate the slideshow or swipe left/right if using a mobile device