5-Way PVC Cross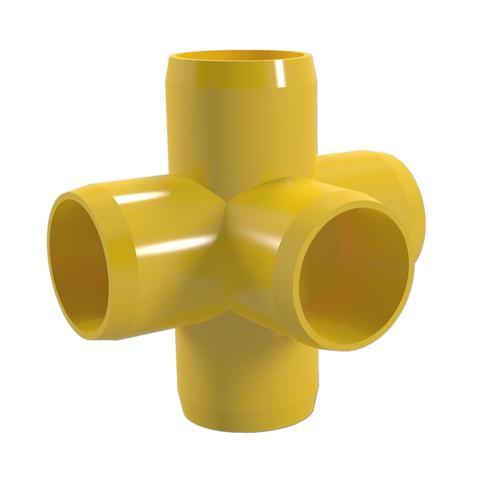 The Ultimate in PVC Base Support
FORMUFIT Furniture Grade 5-Way PVC Cross Fittings are the ideal method to create project bases and add secure footing to your PVC project, or to add complex grid systems to shelves and other structures. Connect five segments of PVC pipe to this single 5-socket fitting, with each socket at 90-degree angles on three different axes to create foundations and arms for projects.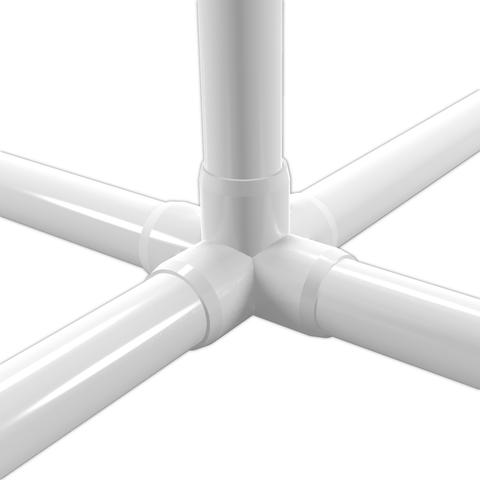 More Connections for Unlimited Uses
PVC 5-Way fittings are often used in lighting stands, tool racks, storage shelving and as well as other temporary structures that require a simple install and break down for storage when not in use. 5-Way PVC crosses provide a lifetime of durability for carts, shelving and other projects, due to their engineered resins and design. The Schedule 40 PVC 5-Way Cross is perfect for PVC projects that require straightforward constructions, as they create an ideal center support in framework PVC projects.
Durable, Strong and UV Resistant
The 5-Way Cross is manufactured from industrial strength and UV resistant Furniture Grade PVC.  Furniture Grade PVC is an all-weather material that can bear more weight and impact than off-the-shelf PVC. Only Furniture Grade PVC withstands damage from sunlight and fluorescent lighting, which makes it the perfect material for outdoor PVC projects.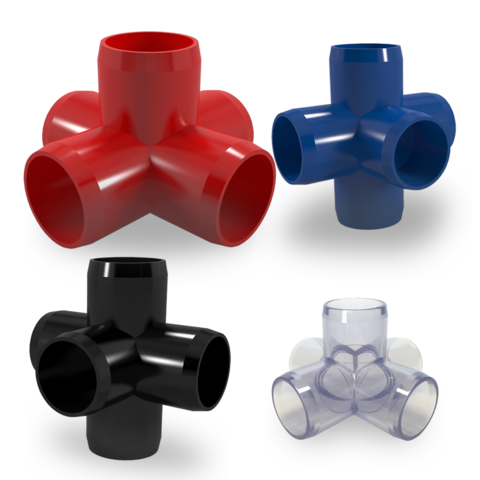 Many PVC Sizes to Choose from
The 5-Way Side Outlet PVC Cross is available in a multiple pipe sizes and diameters which are ideal for any school or construction projects, ranging from 1/2 inch to 1-1/2 inches.
We apologize, however the 5-Way Cross is not available in the 2 in. PVC size.
PVC 5-Way Crosses are slip fittings, with a polished socket interior, so PVC piping slides directly into the fitting easily and is compatible with Sch 40, Sch 80 or Sch 120 PVC pipe.  You can use PVC cement to create a permanent, welded, and solid structure for years of use. 
Why build with FORMUFIT PVC?
FORMUFIT products are not your standard PVC fitting. While they look similar to off-the-shelf plumbing products, and still maintain compatibility, Furniture Grade PVC adds additional strength, UV resistance and longevity, not to mention beauty, to build PVC projects that will last a lifetime.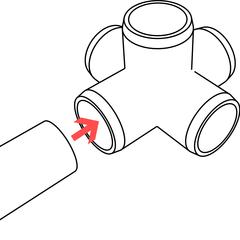 5-Way Product Instructions
For information on how to connect, install and secure FORMUFIT 5-Way Crosses in your PVC project, please see the Product Instructions page.
Product Instructions