Category:
Caster Pipe PVC Cap
10 products
FORMUFIT Caster Pipe Caps allow you to make your PVC structure mobile. External Caster Pipe Caps slip over the end of PVC pipe and accept off-the-shelf casters to create portable or roll-away applications and are incredibly easy to use. First, insert a post caster or attach a threaded caster into the Caster Pipe Cap, then insert the Caster Pipe Cap over the end of a 1-1/4" PVC pipe. All PVC Pipe Caps accept FORMUFIT Swivel Casters, which easily snap into place out of the box.
FORMUFIT PVC Caster Pipe Caps are available to buy online in the 1-1/4" PVC Size only and fit standard 1-1/4" Schedule 40 PVC size pipe. For sizing information, please see our PVC 101 page.
Product Manual
You can view the generalized product instructions for this category by clicking the Download PDF button. Individual instructions are on each product detail page.
Download PDF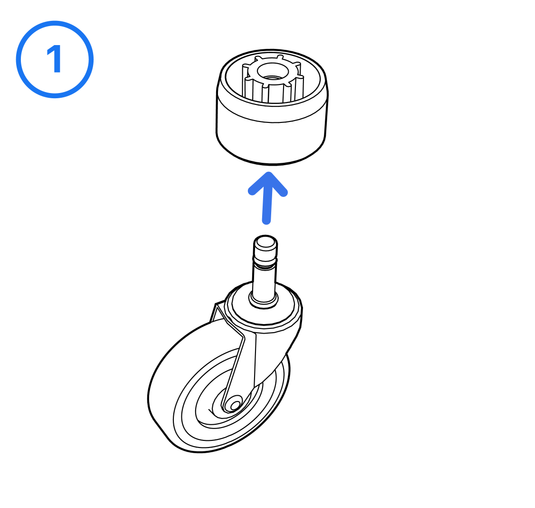 Additional Information
Caster PVC Pipe Caps - Additional Information
Use left/right arrows to navigate the slideshow or swipe left/right if using a mobile device