Color PVC Pipe and Fittings
Build in Color.
Add variety, customization and a professional touch to your project with glossy and beautiful FORMUFIT Furniture Grade Color PVC products.
Same Durable, High Quality PVC
FORMUFIT Color PVC pipe, fitting and accessories have the same high quality gloss, UV and impact resistance as the original FORMUFIT White PVC products, but in beautiful bold colors.  All of our product favorites are available, including our PVC 3-Way Fittings, 4-Way Fittings and our 5-Way Cross.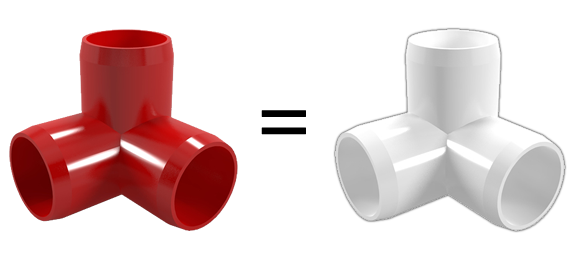 ---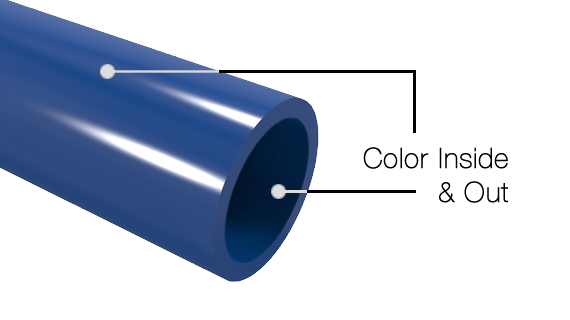 Solid Color Throughout
FORMUFIT PVC colors are injection molded or extruded throughout the entire pipe and fitting, not just on the surface like some co-extruded PVC products. If the surface is scratched, drilled, milled or scuffed, the color stays the same.
---
Mix and Match
Since FORMUFIT color PVC products are available in individual units, you can mix colors or stay the course. Create projects with your favorite team colors or coordinate them with seasons or holidays.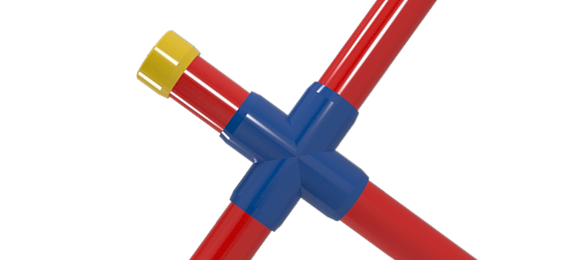 ---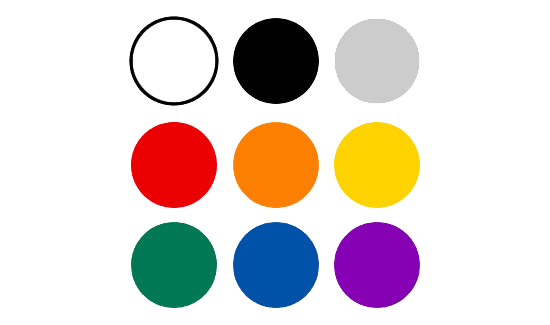 Nine Bold Colors
FORMUFIT Color PVC products are available in nine beautiful colors in the 1/2 inch through 1-1/4 inch sizes: White, Black, Gray*, Red, Orange, Yellow, Blue, Green and Purple.
*Gray color available in 1-1/4 in. only
View Color Availability
---