Finally, a pipe clamping solution available in Furniture Grade PVC.
Connect netting, canvas, tarps, cloth or other types of fabrics and materials to pipe structures in a snap.
FORMUFIT PipeClamps are a new and easy solution to attaching materials to pipe structures. From greenhouses to playhouses, you can quickly cover your PVC or steel pipe structure without putting holes in or damaging your material.
Shop FORMUFIT PipeClamps
---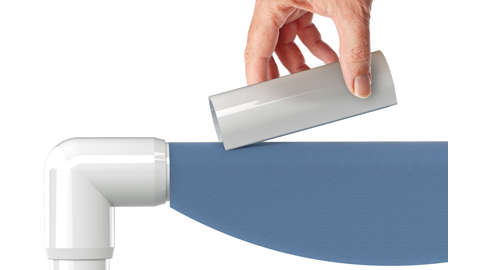 Easy On, Easy Off
PipeClamps are designed to easily go over pipe and snap into place. Simply line up and lay your material over your pipe structure, line up the clamp over the material and pipe, then press and snap into place.


Best of all, they are just as easily removed so you can disassemble or reposition your material or pipe.
---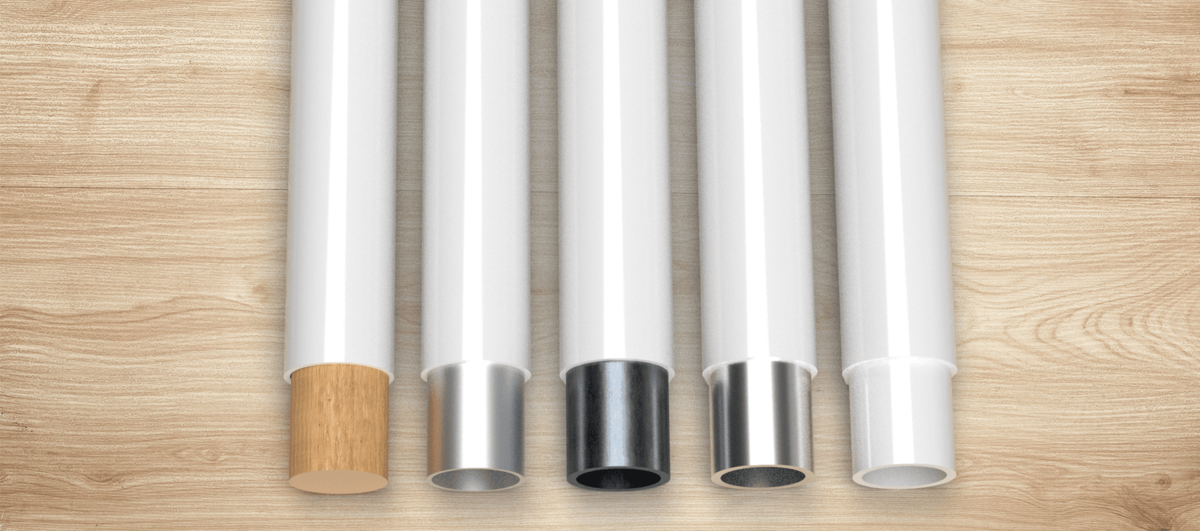 For More Than Just PVC Pipe
PipeClamps aren't just for PVC pipe. They will also work with tube materials such as EMT conduit, iron pipe, wooden dowels and a host of other pipes. View the product page of each clamp to see what size PipeClamp will fit each tube.
---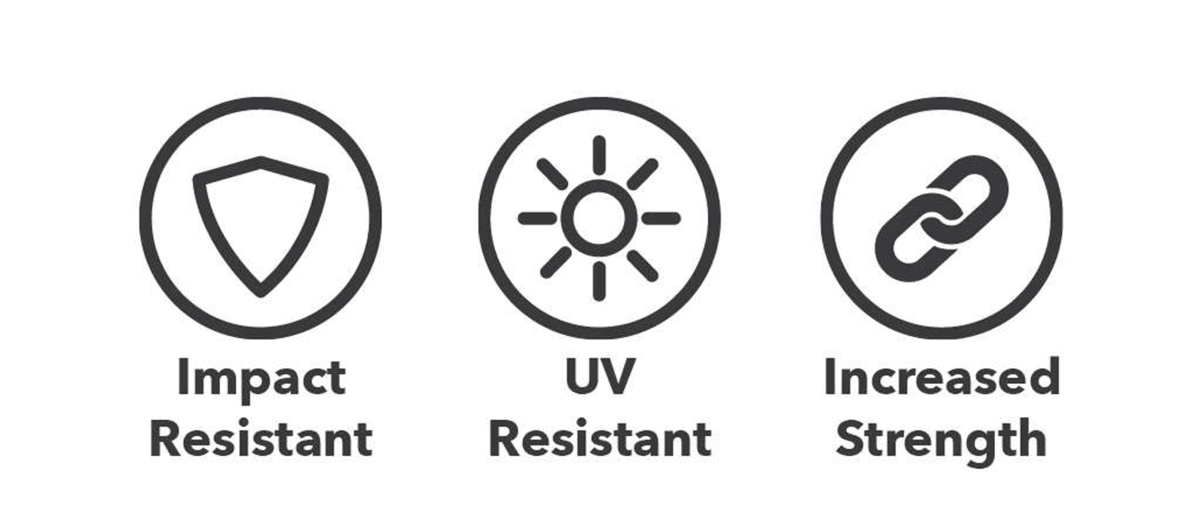 Made from Furniture Grade PVC
PipeClamps are made from Furniture Grade PVC; the same material that all FORMUFIT PVC pipe and fittings are made from. This gives them the same UV protection and impact resistance as all other FORMUFIT products.
---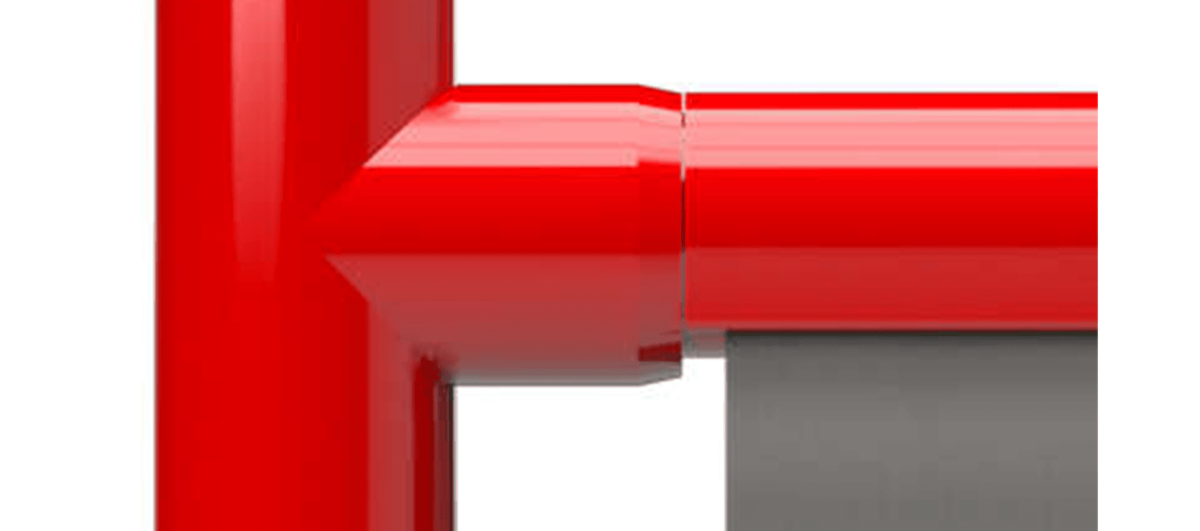 Designed to Align
FORMUFIT PipeClamps are specifically designed around FORMUFIT PVC fittings. When the PipeClamp is attached to PVC pipe, the end of the PipeClamps line up perfectly with the taper of our 1" and 1-1/4" FORMUFIT fittings. This leaves a smooth clean connection that looks better and is friendly to the touch.
---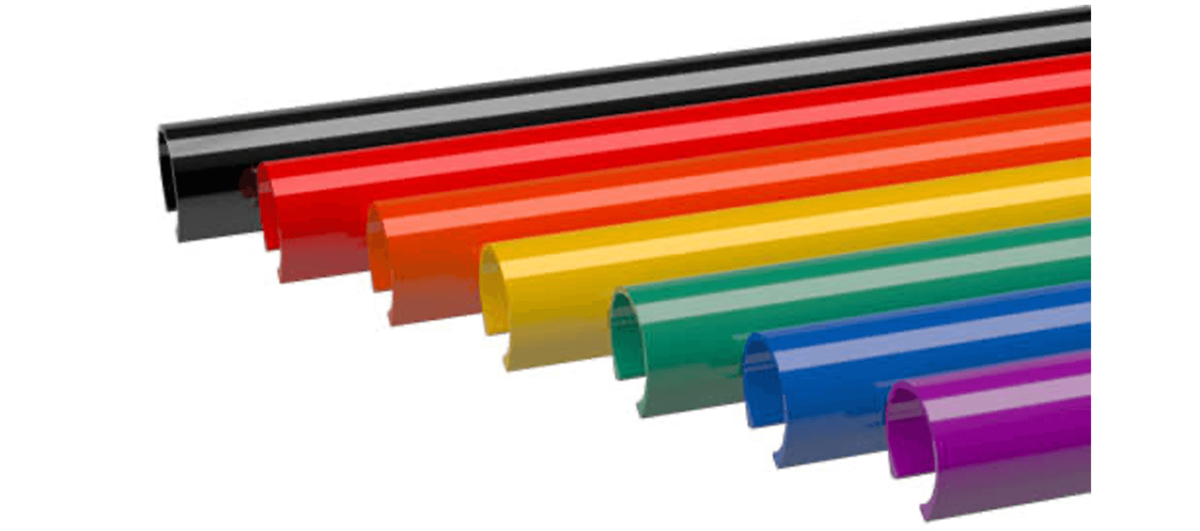 Available in Colors
FORMUFIT has always been at the forefront of providing color PVC pipe and fitting products, and our PipeClamps are no exception. 48 in. Long PipeClamps are available in all of our bright PVC colors, with the same added benefit of UV resistance and impact resistance.
---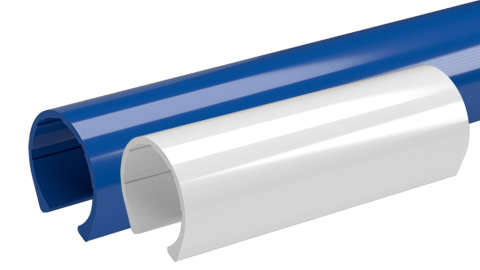 Two Sizes in Multiple Lengths
There is a PipeClamp length for whatever project you're putting together. PipeClamps come in 1" and 1-1/4" PVC Sizes and are available in 4" and 40" lengths.
View all PipeClamps
---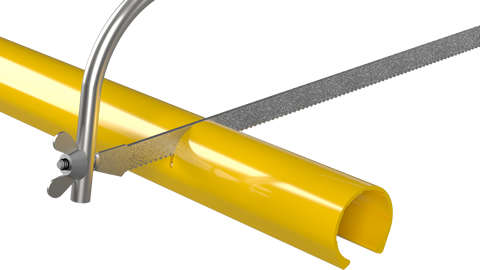 Easy to Cut to Size
Longer lengths of PipeClamps can be cut to whatever size you require for your project. Simply use a hacksaw* to cut to the individual proportions you need. Once you have them to the size you need, snap them into place for as many clamps as your assembly requires.


*A ratcheting or plastic pipe cutter is not recommended to cut PipeClamps.