News
News
Thinwall PVC Pipe for Telescoping Pipe Projects 0
One of the real issues with Nominal Pipe Size (NPS) PVC pipe is that it was never designed to nest, or fit inside of each other. This bums a lot of people out because they usually want to have a larger size to telescope over a smaller size. Since all of the standard FORMUFIT pipe is Schedule 40 and follows NPS rules, it has the same issue.
Right now you can only telescpope or nest four sizes currently: 1" into 1-1/4" Sch 40 and 1-1/2" into 2" Sch 40. Thats not much of an option.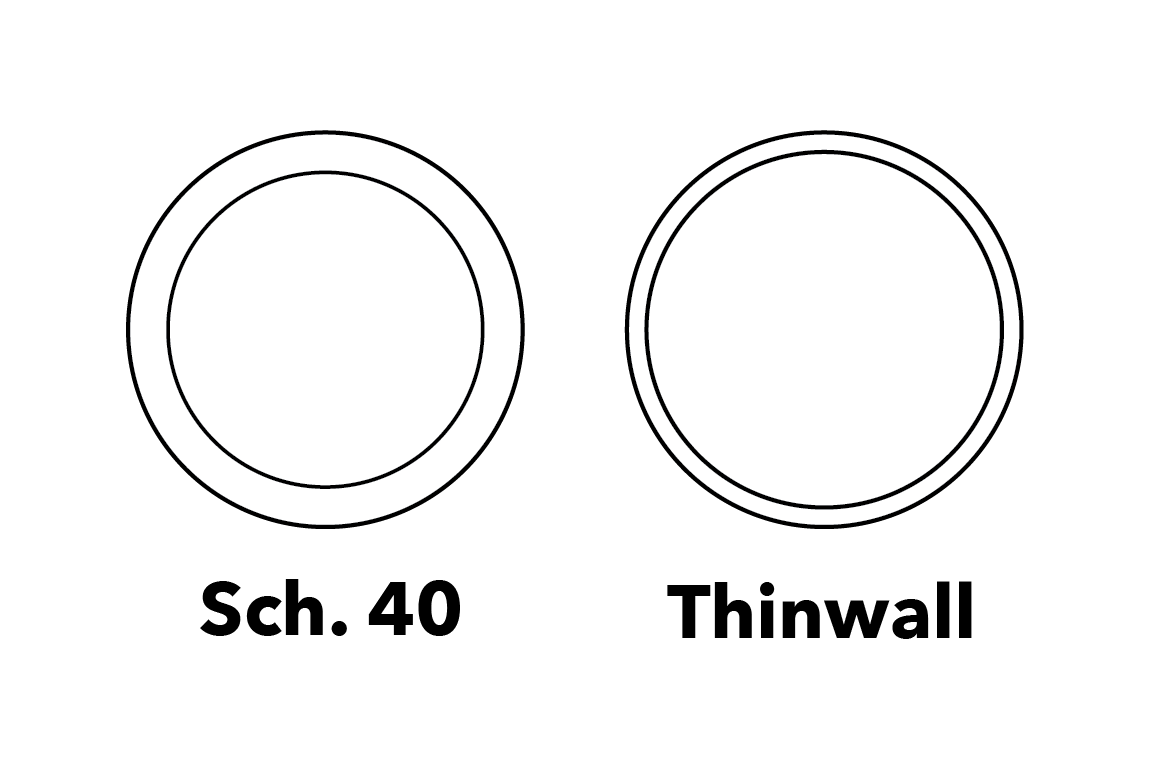 To remedy this, FORMUFIT is now offering Thinwall PVC Pipe in three different sizes: 3/4" Thinwall PVC Pipe, which will accept 1/2" PVC pipe. 1" Thinwall PVC Pipe, which will accept 3/4" PVC pipe. 1-1/2" Thinwall PVC Pipe, which will accept 1-1/4" PVC Pipe.
Thinwall pipe maintains the same outside diameter of the same PVC pipe size, but has a larger bore, or opening inside of the pipe. This larger bore is big enough to accept other PVC pipe sizes inside of it. And since it's from FORMUFIT it's extruded from the same Furniture Grade PVC formula as all of our other PVC products, with the UV protection and increased strength that has is critical to your project needs.
Using our Schedule 40 PVC pipe in concert with the unique thin wall PVC pipe segments, you can create telescoping pipe segments from our 1/2" Size up to our 2" Size. See more information on our Telescoping Pipe Sizes Guide and view all of our Thinwall PVC Pipe here.