SketchUp™ is a free, easy to use, 3-Dimensional 'sketching' program provided by Trimble. You can use SketchUp to construct your PVC project, use it to view some of our freely available PVC plans, or just play around.
Importing and using our PVC Components is easy and hassle-free. Check out YouTube.com or SketchUp.com for a variety of tutorials. Download SketchUp and our PVC Components and experiment, conceptualize and make your PVC project a reality.
Download SketchUp
The basic version of SketchUp is free and can be downloaded from the Trimble SketchUp website.
Be sure to select 'Personal Projects' on the 'I plan to use SketchUp for' question on the download page to download the free version of SketchUp Make.
Download SketchUp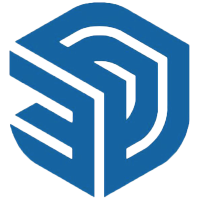 Download PVC Components by Size
Click the button below to download the a zip file containing all of the components for the selected size for import into SketchUp™.