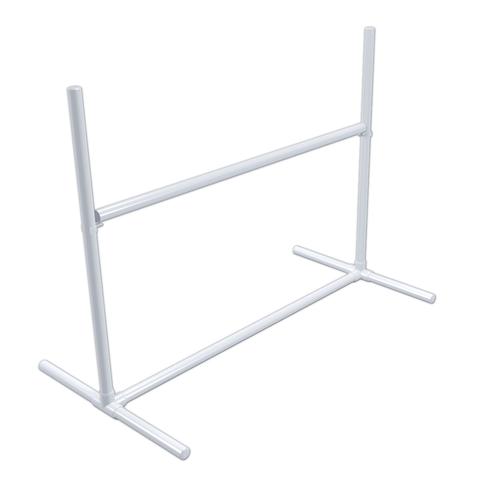 Materials List
*Please note that our 1" PVC Size Jump Cup has been discontinued and is no longer available, however there are other online retailers that offer 1" Jump Cups.
PVC Project Plan Description
This Dog Agility Hurdle Jump is light, durable and easy to assemble and use. Height adjustments are easy and quick using standard 1" jump cups.
Project Specifications:
Meets AKC and USDAA requirements for agility jump obstacles.
45" span between poles.
Fully adjustable hurdle pole height using snap-on Jump Cups, up to 30" in height.
Smooth ends to avoid injury to your pet.
---
Download this PVC Plan
Download a step-by-step PDF file of this PVC plan to your computer or device.
---
Download SketchUp File
Download the SketchUp 3D file of this project to your PC or Mac to modify or adjust the design.