PVC Project Netting Solutions
Netting or a net-type solution is a critical part to many of our plans, such as Soccer Goals, LaCrosse Goals, Golf Cages, garden enclosures and much more.  Since FORMUFIT does not sell netting directly, we've provided some resources for you to locate netting that you can use for your project.
Netting Sources
For most applications, netting is available from three basic (3) sources at different cost levels: 
Bird Netting (Economy)
Bird Netting is an inexpensive solution for many projects and is available at most home centers and hardware stores.  It is a hard and thin plastic netting that can sometimes be difficult to manage and become caught up in itself.  You can use cable ties or shower curtain rings to attach them to your PVC frame.
Utility Netting (Standard)
Most Craft and Fabric Stores offer 'utility netting' sold in their Utility Fabrics section.  There are various styles and colors to choose from.  These are normally sold at around $5.00 per yard in six-foot widths.  Multiple widths can be combined using cable ties to make widths as large as is needed for your project.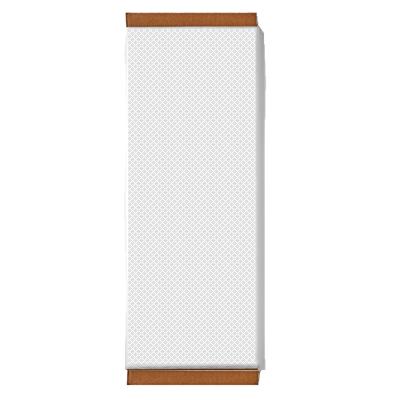 Pre-Measured or Custom-Made (Premium)
Many sporting goods stores offer pre-measured netting already sized to fit generic or common net applications.  These are more expensive than other solutions but will provide years of durability and use.  You can also have custom nets built to your specifications from the following online outlets: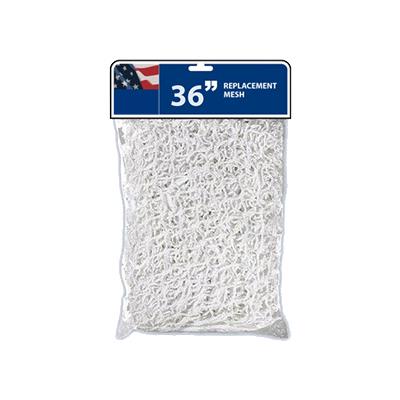 Attaching the Netting
Netting can be attached to projects in multiple ways with various connection fasters.  Some are permanent solutions, whereas others can be removed for disassembly.  We've outlined two ways below:
Cable Ties/Zip Ties
Cable ties, also known as Zip Ties, work well to secure small-mesh netting to a PVC structure.  Cable ties are a more permanent solution when attaching but can be cut away if needed.  Simply slip the Cable Tie through the netting where you want it to attach and loop it around the PVC structure.  Pull the Cable Tie tightly until secure.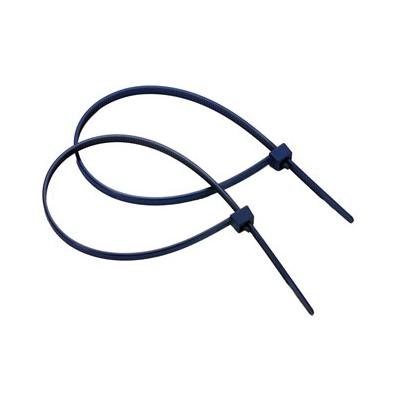 Shower Curtain Rings
Shower curtain rings work well for larger-mesh netting.  They are a looser attachment, which may be important for some sports goals, and are easy to remove for disassembly.  These are looped through the netting and around the PVC structure, then snapped together.