Its hot.  Really hot.  
What better way to cool down that with a cool mist of water?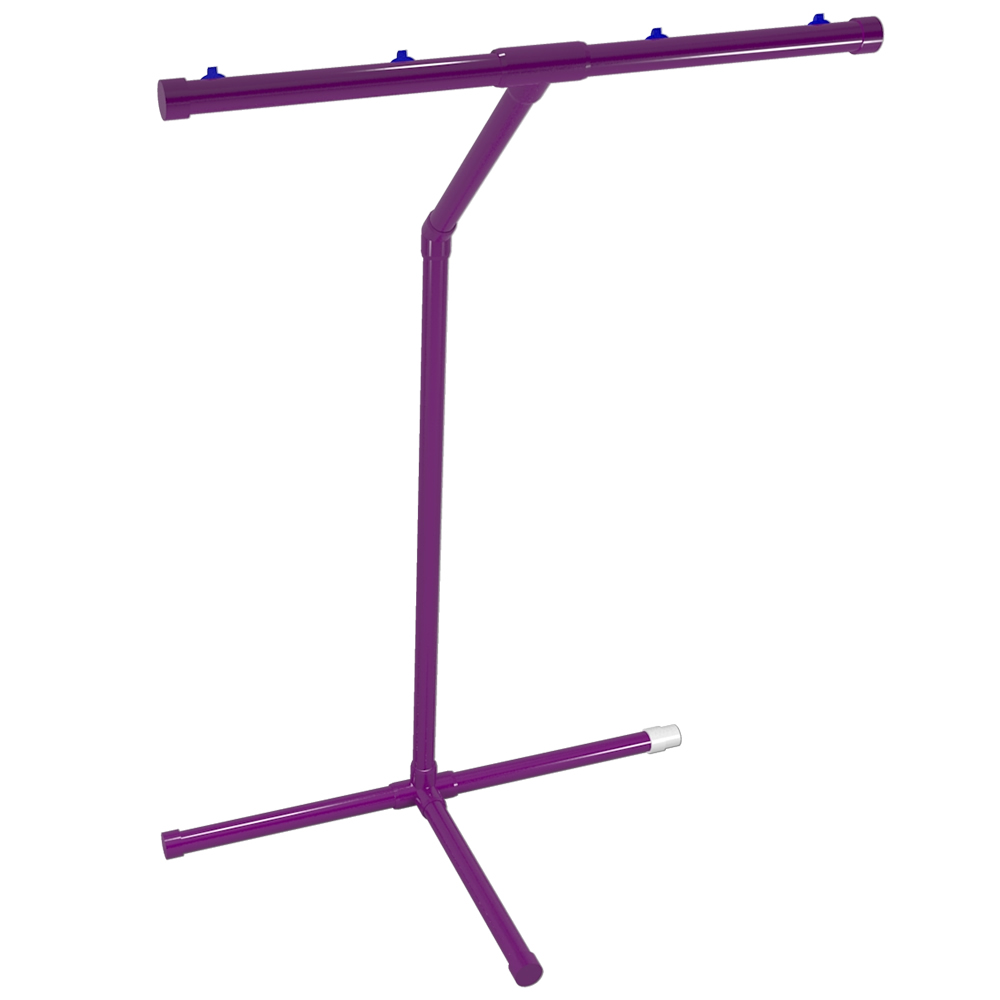 Enter our PVC Misting Station, it's a fairly simple structure built from 3/4" PVC pipe, along with several PVC fittings and few items from the hardware store.  It shoots a fine mist of water out of landscaping jets, which is absolutely perfect for hot summer days.

Misting is a much better way to stay cool outdoors, especially if you don't want to get wet. It provides just enough cooling moisture to keep your temperature down, but not too much to soak you. This mister can also be used to make a 'kid wash' with one placed on either side of the sidewalk that kids can right their bikes, big-wheels and toys cars through
The Build
Here is how it's built:
The base of the unit is a 3/4" 4-Way PVC Tee, with three, 12" segments , two of them capped with external end caps, and the third capped with a 3/4" PVC pipe hose adapter, which is available from most hardware stores.  These connect inside of 3/4" PVC pipe directly and can be used to attach a standard garden hose to your PVC structure.
The riser, the long 'neck' of the unit, is a 28" segment of PVC pipe that is inserted into the top of the base and is attached to another 12" segment by a 45 degree elbow.
The top of the unit is two 12" pieces of PVC pipe attached together with a PVC Tee, and capped with end caps.  1/4" holes were drilled into the top of the pipes, and then landscape-misting jets were screwed into each hole.  Landscaping jets are also found at your local home-improvement center, usually in the sprinkler and irrigation section of the store.

Everything must be assembled using PVC cement.  This is critical, as the pressure from garden hoses will cause to pieces to pop apart once the water is turned on.
The whole unit can be placed behind the seat of an outdoor patio couch or sofa, to cool of guests or loungers, or can be set into the yard for the kids to run through to cool them off.
It uses an extremely small amount of water, and since there is no regulator built into the unit, it is recommended to keep the amount of water pressure on the Misting Station to a low level, almost a trickle.
This is the first PVC project to use our new 'exploded plans' design.  Simply gather the parts you need from our Plans page, and use the one-page, simple exploded plan to assemble.
Check out the exploded diagram available below, or from our PVC plans page.   A SketchUp file is also available for download.