Unconventionally Clear.
FORMUFIT Clear offers increased durability, UV resistance and unique connectors in a rigid, clear PVC solution.
Clear Resilience
FORMUFIT Clear is the most durable clear PVC solution available. FormuClear has a strength threshold that is up to 5x greater than other clear PVC pipe and fittings, all while maintaining corrosion and chemical resistance properties like other clear PVC products.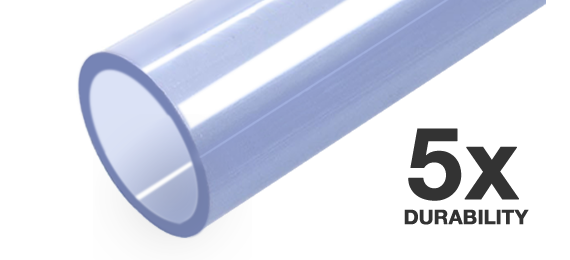 ---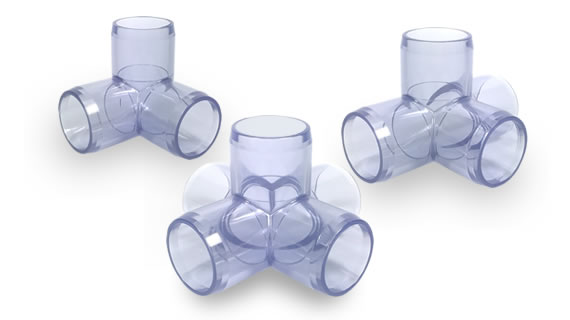 Clearer Connections
FORMUFIT Clear is the only clear PVC solution with PVC 3-Way, PVC 4-Way and PVC 5-Way connections. No other clear PVC solution offers these unique fitting combinations. Best of all, additional accessories are available, such as clear PVC End Caps, Dome Caps and Slip Tees, which make custom clear PVC implementations that much easier to achieve.
---
UV Protection
FORMUFIT Clear maintains all of the impact resistance and increased strength properties of Furniture Grade PVC, but with increased UV resistance over other clear PVC offerings.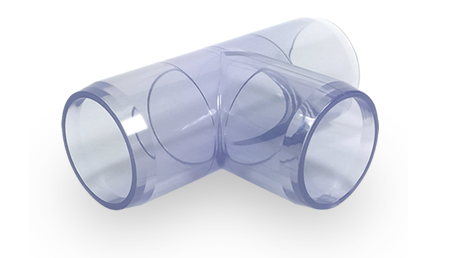 ---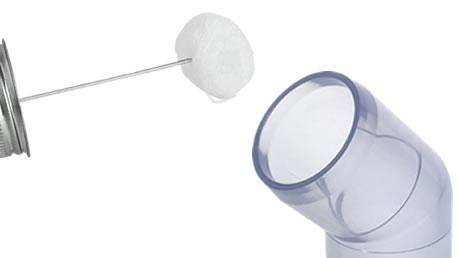 Easy to Connect
All FORMUFIT Clear PVC pipe and fittings connect together using off-the-shelf clear PVC cement, which permanently fuses the pipe and fittings together for a sealed, fully-enclosed fluid handling or containment implementation.
---
A Better Value
Most clear PVC pipe and fitting systems maintain a high cost to implement, however FORMUFIT Clear solutions are 20-30% less than the competition, giving you additional opportunity to expand your budget further.