How to Use: Caster Fitting Insert
To connect Caster Fitting Inserts into PVC fittings: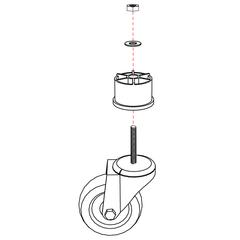 1. Insert the Caster Stem into the Caster Fitting Insert.  Add a washer and a nut to the top to secure in place.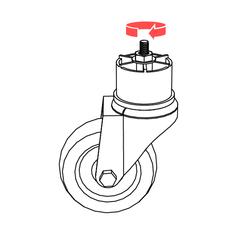 2.  Tighten the nut on top of the Caster Fitting assembly until secure.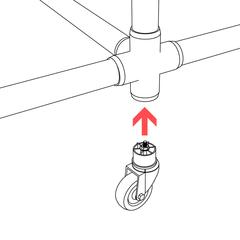 3.  Insert the entire Caster Fitting assembly into the socket of a 1-1/4" PVC fitting.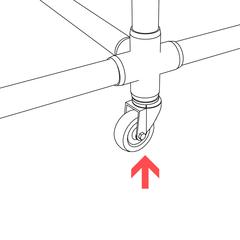 4.  Press or tap into place until the lip of the Caster Fitting Insert is seated.
Securing
PVC cement should not be required to secure the Caster Fitting Insert in place.  Be sure to perform the assembly of the Caster Fitting insert before pushing into a fitting socket, as the fit is extremely tight.
For additional information, please see our PVC Assembly Guide.