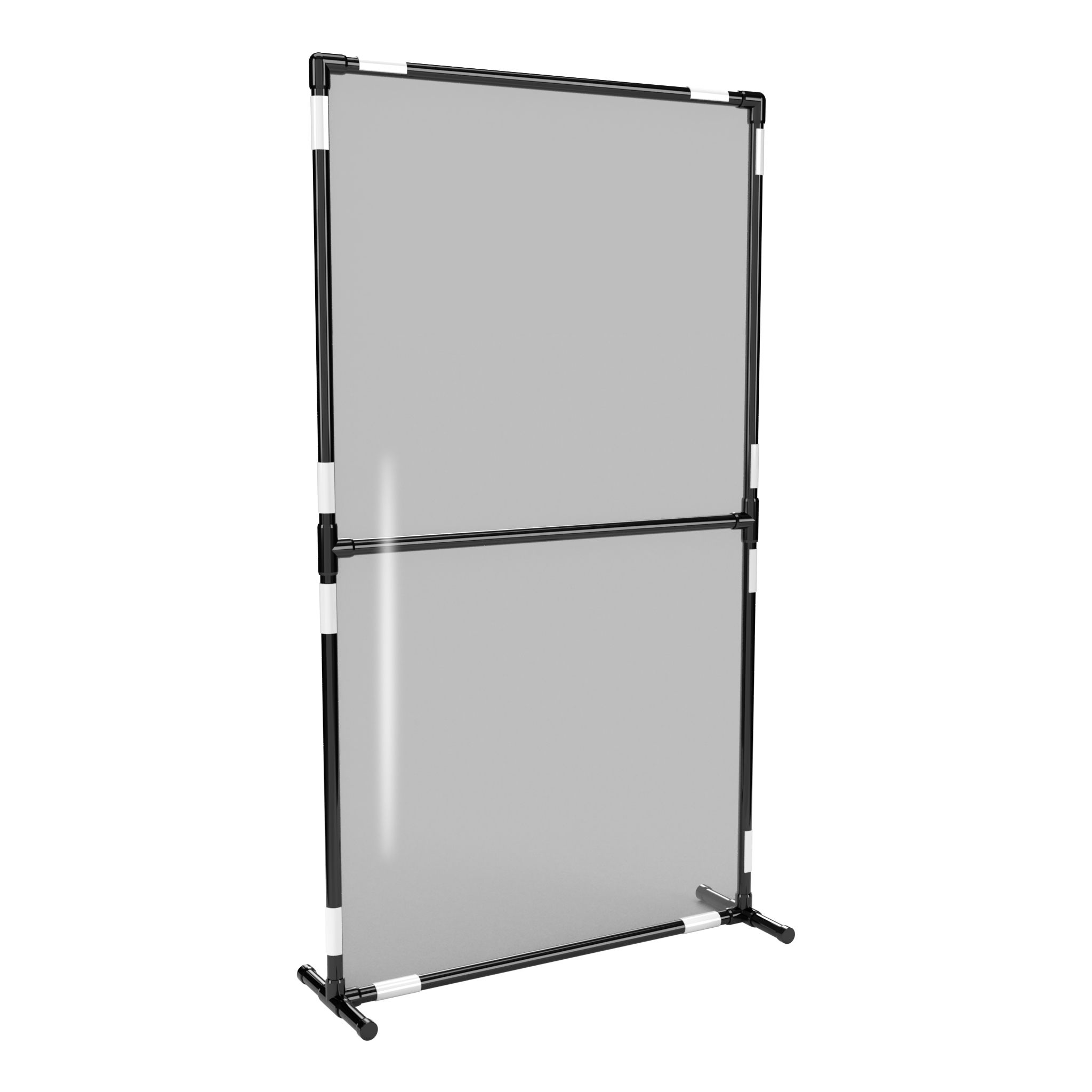 Materials List
PVC Project Plan Description
Build a Basic PVC Safety Partition for your office, school or organization. This partition is very basic and is designed to separate areas of close contact between people and provide your customers, students or employees a safe and comfortable space to sit or work.
Project Specifications:
Easy to build with quick turnaround time
Ideal for static separation areas where movement is limited
PipeClamp use allows easy removal of poly sheeting or other material for cleaning or replacement
Overall Dimensions (as built): 75"H x 42"W x 14"D
---
Download this PVC Plan
Download a step-by-step PDF file of this PVC plan to your computer or device.
---
Download SketchUp File
Download the SketchUp 3D file of this project to your PC or Mac to modify or adjust the design.