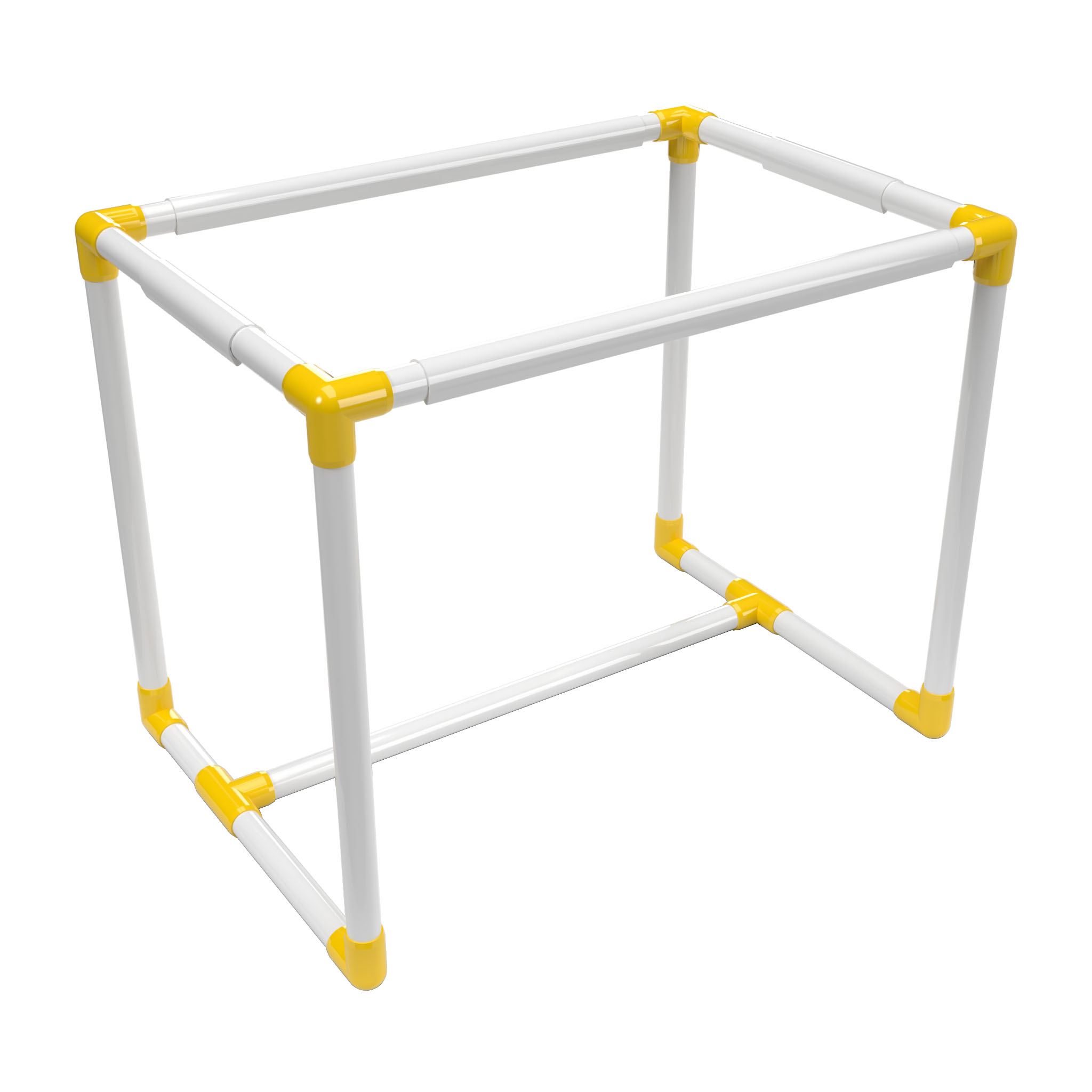 Materials List
| PART | DESCRIPTION |  QTY.  |
| --- | --- | --- |
| F1143WE | 1-1/4" 3-Way PVC Elbow | 4 |
| F11490E | 1-1/4" 90 Deg. PVC Elbow | 4 |
| F114TEE | 1-1/4" PVC Tee | 2 |
| P114CLP-40 | 1-1/4" PipeClamp (40") | 2 |
| Pipe Required | 1-1/4" Sch 40 PVC Pipe | 30 ft. |
PVC Project Plan Description
Floor quilt frames are an excellent way to easily create your own quilt designs with ease of access to the fabric. Using a Floor Quilt Frame is easier on the hands and holds the quilting material steady so you can be more precise during hand stitching and assembly.
Project Specifications:
Large enough for two adults to stitch
Great for retirement homes and quilting groups
Easily adjust the position of quilt using PipeClamps
Approximate Dimensions: 32"H x 40"W x 28"D
---
Download this PVC Plan
Download a step-by-step PDF file of this PVC plan to your computer or device.
---
Download SketchUp File
Download the SketchUp 3D file of this project to your PC or Mac to modify or adjust the design.