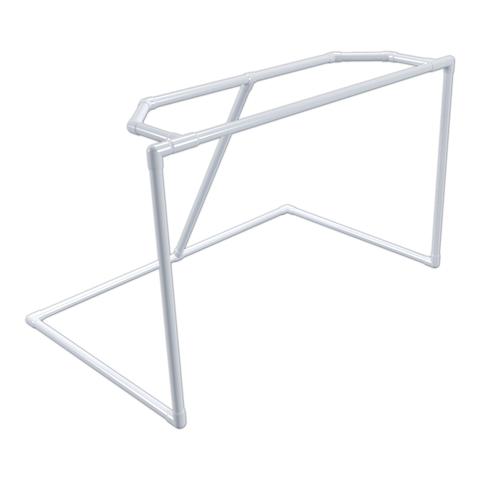 Materials List
For inexpensive netting ideas, see our Netting Solutions page.
PVC Project Plan Description
This Regulation Hockey Goal is perfect for street or ice hockey use. It meets all regulation requirements for the standard size hockey goal and is simple to build.
Project Specifications:
Meets NHL Rules and Regulations for hockey Goal Posts and Nets.
6' between posts, end-to-end
4' high, base to top
4' rear to front (base)
18" rear to front (top)
---
Download this PVC Plan
Download a step-by-step PDF file of this PVC plan to your computer or device.
---
Download SketchUp File
Download the SketchUp 3D file of this project to your PC or Mac to modify or adjust the design.