3/4" Internal PVC Dome Cap - Furniture Grade
FORMUFIT 3/4 in. Structural Grade PVC domed caps fits inside of the end of a 3/4" Schedule 40 PVC pipe, leaving a smooth, flush, domed end. All FORMUFIT PVC Internal Dome Caps have a smooth domed shape on the top, providing a clean, flush end to PVC pipe. Their flush and simple appearance gives a smooth and professional look to projects and applications.
Due to variances of inner diameters of PVC pipe, it is highly recommended that internal dome caps be permanently attached with PVC cement.
Product Features
Colors and sizes that are grayed out are temporarily out of stock.
Provides a clean, smooth end to cut or open PVC pipe
Can be used to segment PVC pipe to hold liquids, sand and other materials
Fits inside 3/4" Size Sch. 40 PVC pipe, which has an outside diameter of 1-1/16" (1.050") and an inside diameter of 3/4".
Clean, marking-free and embossment-free surface
Injection molded as a single unit for higher durability
Impact proof; 5x more durable than plumbing grade caps
UV resistant for outdoor, direct-sunlight applications
3/4 in. Size PVC is perfect for small PVC projects
---
What pipe will this fit?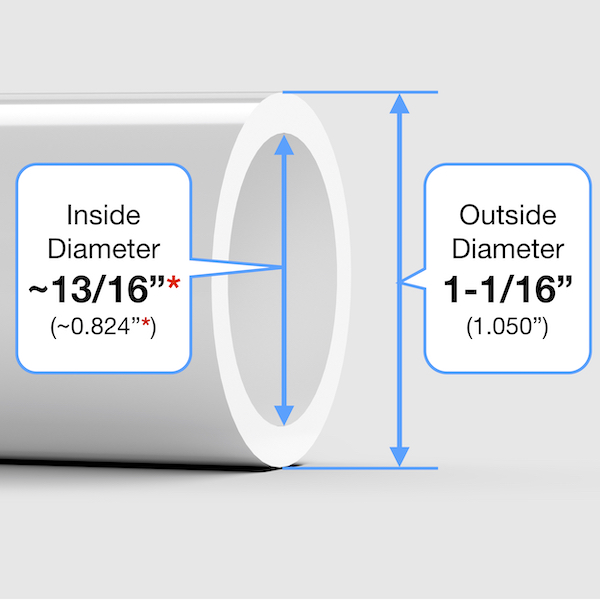 This product will fit 3/4" Size Schedule 40 PVC pipe only, which has an outside diameter of 1.050" (1-1/16") and an inside diameter of approximately 0.824" (13/16") *. See our PVC 101 section for more info.

 Not compatible with CPVC or Copper Tube Size (CTS) pipe.

 * Inside diameters of PVC pipe will vary and are not guaranteed to be consistent.
Product Specifications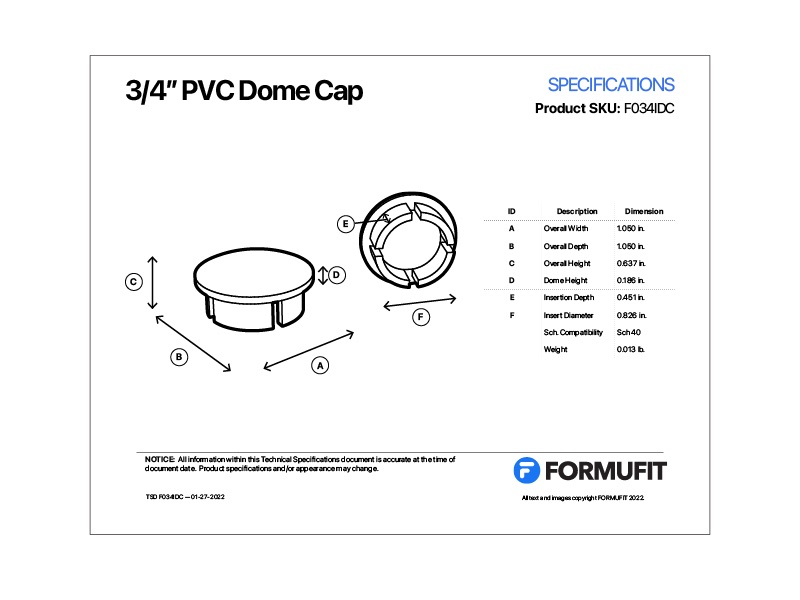 Download the Technical Specifications document for this product to view physical dimensions and additional details.
Download PDF
Product Instructions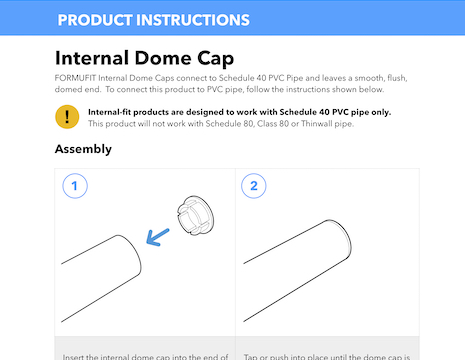 View the product instructions, which include basic visual assembly, securing options and product use.
Download PDF