1-1/4" PVC Caster Pipe Cap - Furniture Grade
FORMUFIT 1-1/4 in. Caster Pipe Caps easily allow you to make your PVC structure mobile. Insert or attach a threaded caster into the Caster Pipe Cap, then insert the Caster over the end of a 1-1/4" PVC pipe. Accepts FORMUFIT Swivel Casters which simply snap into place.
Product Features
Colors and sizes that are grayed out are temporarily out of stock.
Fits externally over 1-1/4" Size PVC pipe, which has an outside diameter of 1-5/8" (1.660").
Allows the use of off-the-shelf 1/4", 3/8" or 7/16" diameter post casters
Create transportable or rollaway applications

Allows insertion of 3/8 in. diameter steel rods to act as an axle shaft

Made from premium Furniture Grade PVC
Impact proof and UV stabilized for outdoor color retention.
Works with 1-1/4" PVC pipe only
Threaded casters posts must have a minimum of 1-3/8" stem.
---
What pipe will this fit?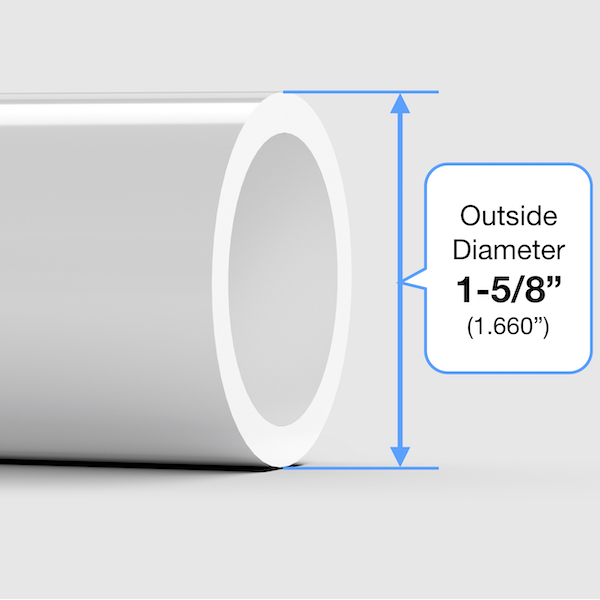 This product will fit 1-1/4" Size PVC pipe, which has an outside diameter of 1.660" (1-5/8") and an inside diameter of approximately 1-1/4". See our PVC 101 section for more info.

 Not compatible with CPVC or Copper Tube Size (CTS) pipe.
Product Specifications
Download the Technical Specifications document for this product to view physical dimensions and additional details.
Download PDF
Product Instructions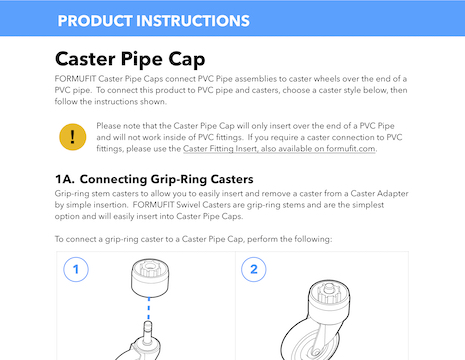 View the product instructions, which include basic visual assembly, securing options and product use.
Download PDF