No workshop required.
It's as easy as 1-2-3.
Building projects with PVC doesn't require a garage full of tools. All you need is a tape measure, hacksaw and some PVC cement to build a structure in minutes.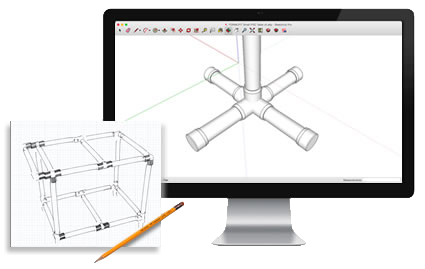 1. Design your Project
Create your design with pencil and paper or use our PVC Components with SketchUp to design your PVC project.

For more information on how to download and use FORMUFIT SketchUp PVC Components you can view our SketchUp page and tutorial videos.
View our SketchUp Page
---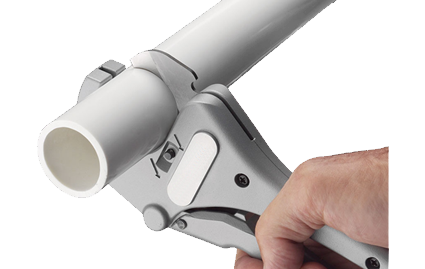 2. Cut your Pipe to Size
Cut your PVC pipe to the sizes you need for your project.


All you really need to cut PVC pipe is a hacksaw...but check out the different ways to cut PVC by viewing or downloading our PVC Cutting Guide.
View our PVC Cutting Guide
---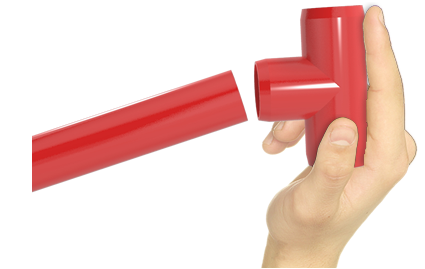 3. Assemble your PVC Structure
Assemble your cut pipe using FORMUFIT fittings as per your design. Simply press together and secure with PVC cement for a permanent connection.

Check out our PVC Assembly Guide to find out the best method for you to connect your PVC pipe project.
View our PVC Assembly Guide
---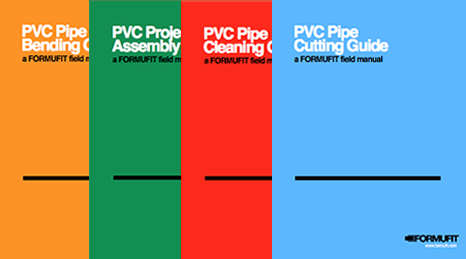 More Information and Guides
For more information on cutting, cleaning and assembling PVC pipe projects, view our PVC Field Manuals for a breakdown on the the steps and different methods to working with PVC.
View our PVC Field Manuals