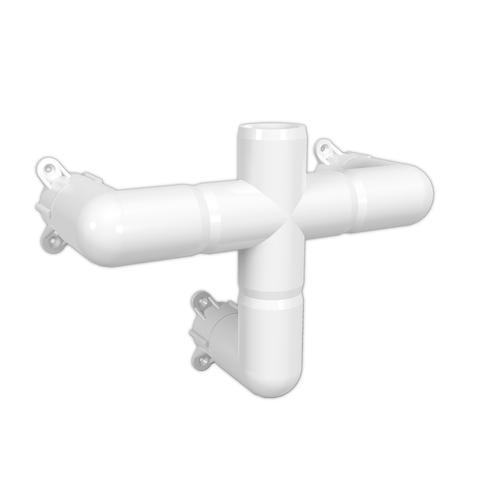 Materials List
PVC Project Plan Description
The 3-Point Antenna Mount can be used to mount a 1" PVC pipe mast for amateur radio, HD antennas or cell signal receivers.
Project Specifications:
Ideal for amateur radio or other radio and antennea operations.
Can accept standard 1" PVC pipe for mast mount.
Attractive, durable and extremely weather proof.
3-Point Connection provides secure attachment to most flat surfaces.
---
Download this PVC Plan
Download a step-by-step PDF file of this PVC plan to your computer or device.
---
Download SketchUp File
Download the SketchUp 3D file of this project to your PC or Mac to modify or adjust the design.