1" PVC Cross Fitting Connector - Furniture Grade
FORMUFIT structural 1" Furniture Grade PVC Cross fitting joins 1 in. Size PVC pipe at four points for crossmember support in PVC applications for cube or rectangular shapes. There are four sockets in a cross configuration, all along the same plane.
Product Features
Colors and sizes that are grayed out are temporarily out of stock.
Fits externally over 1" Size PVC pipe, which has an outside diameter of 1-5/16" (1.315").
Works well for crossmember support within a project or for in PVC structures and applications where four PVC pipes should meet at a single point.
All sockets are at 90 degrees.
Four connection points on the same plane.
Deep sockets vs. shorter sockets in plumbing grade PVC fittings
High Gloss, print-free and marking-free surface
Tapered-style ends for a transitional taper down to the pipe
Injection molded as a single unit for durability
Impact proof; 5x stronger than plumbing grade PVC Crosses
UV resistant high impact, outdoor or direct-sunlight applications
Flow-through capability to allow wiring or non-plumbing fluid passage
---
What pipe will this fit?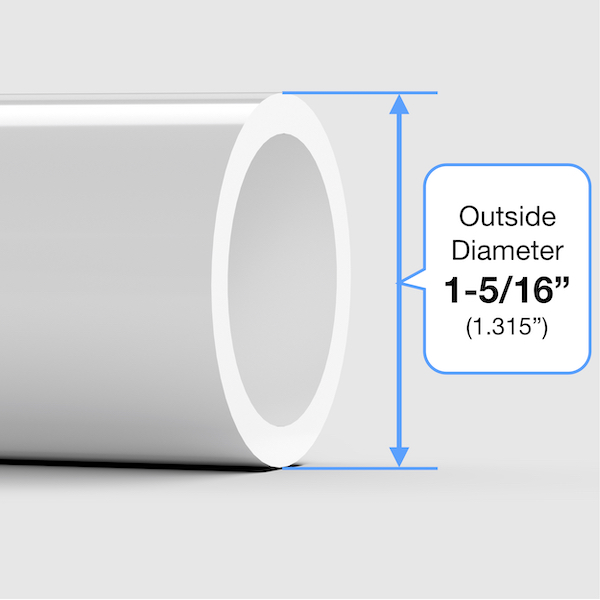 This product will fit 1" Size PVC pipe, which has an outside diameter of 1.315" (1-5/16") and an inside diameter of approximately 1". See our PVC 101 section for more info.

 Not compatible with CPVC or Copper Tube Size (CTS) pipe.
Product Specifications
Download the Technical Specifications document for this product to view physical dimensions and additional details.
Download PDF
Product Instructions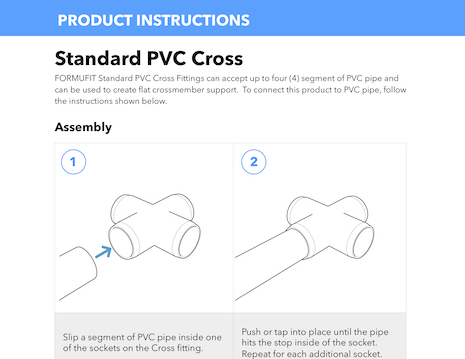 View the product instructions, which include basic visual assembly, securing options and product use.
Download PDF