PVC Athletic Ball Storage Cart
PVC Athletic Ball Storage Cart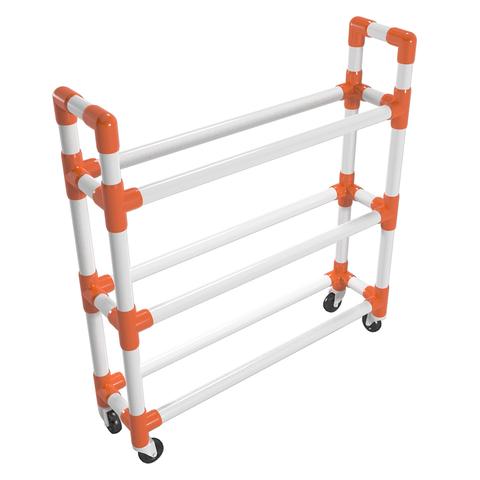 Materials List
PVC Project Plan Description
The Athletic Ball Storage Rack is an ideal solution for storing basketballs, soccer balls, and other athletic equipment in a neat, organized and transportable manner.
Project Specifications:
Securely stores basketballs, Soccer Balls and Volleyballs
Holds approximately twelve (12) standard athletic balls
Rolls using Caster Fitting Insert and casters you provide
Handle/Grips on each end for easy transport and positioning
Durable and weatherproof
Plan Build Dimensions: 42 in. H x 40 in. W x 10 in. D
---
Download this PVC Plan
Download a step-by-step PDF file of this PVC plan to your computer or device.
---
Download SketchUp File
Download the SketchUp 3D file of this project to your PC or Mac to modify or adjust the design.