PVC Kids Sand and Water Table
PVC Kids Sand and Water Table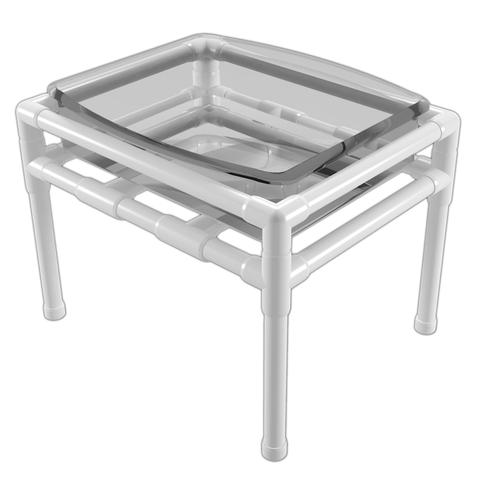 Materials List
PVC Project Plan Description
A perfect sensory table for toddlers or preschool age children, the FORMUFIT PVC Kids Sand and Water Table will keep kids busy and teach them hands-on experiences with various materials.
Project Specifications:
Can be filled with a multitude of sensory activities: sand, water, clay, bubbles and more.
Sturdy footing design doesn't allow for tipping or spilling, bin is secured in place.
18 in. height is perfect for toddlers and preschool children.
Uses off-the-shelf bins for a mess-free play and learning area.
---
Download this PVC Plan
Download a step-by-step PDF file of this PVC plan to your computer or device.
---
Download SketchUp File
Download the SketchUp 3D file of this project to your PC or Mac to modify or adjust the design.