3/4" to 1-1/4" PVC Fitting Reducer - Furniture Grade
3/4" to 1-1/4" PVC Fitting Reducer - Furniture Grade
Product Compatibility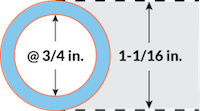 This product will accept 3/4" Size PVC pipe, which has an outside diameter of 1.050" (1-1/16"). The adapter itself will fit inside of 1-1/4" PVC fittings, which accepts pipe with 1.660" (1-5/8") outside diameter. See our PVC 101 section for more info.
This product is not compatible with CPVC or Copper Tube Size (CTS) pipe.
Product Specifications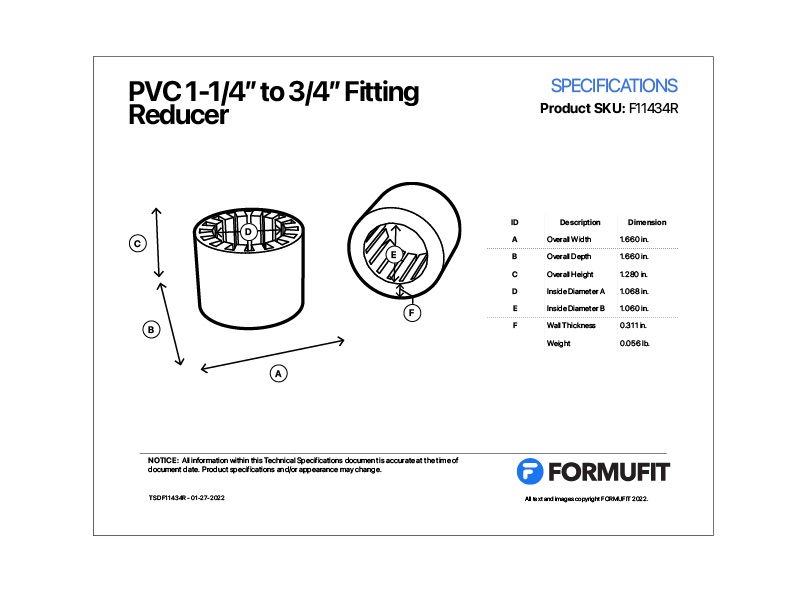 View all of they physical dimensions of this product by downloading the Technical Specifications document in PDF format.
General Product Instructions
Select the type of product you need assistance with: