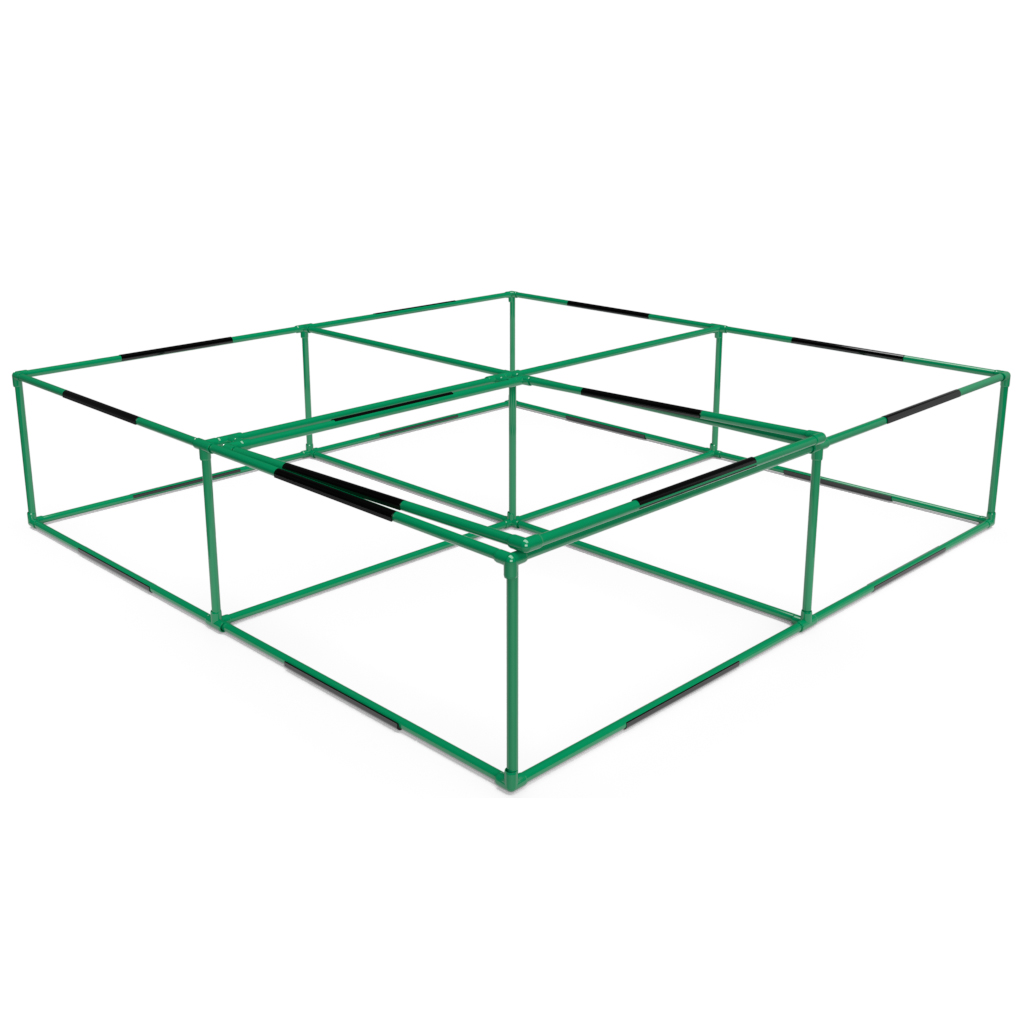 Materials List
**Zip ties or cable ties can be used as a substitute for PipeClamps.
PVC Project Plan Description
Build a PVC 10'x10' Chicken Tractor to safely house all your chickens. Great for the small family farm or the homesteader in you! The basic build has only two pipe lengths allows for easy height and width adjustments; with the addition of a door. Sections are easy to repeat to create larger tractors.
Project Specifications:
Topside door for easy access
Great for any yard or garden
Lightweight and transportable
Repeatable sections for larger tractors
Easily customizable for different sizes or configurations
Approximate Dimensions: 10' 4"L x 10' 4"D x 2' 4.75"H
---
Download this PVC Plan
Download a step-by-step PDF file of this PVC plan to your computer or device.
---
Download SketchUp File
Download the SketchUp 3D file of this project to your PC or Mac to modify or adjust the design.