1-1/4" Fishmouth PVC Fitting - Furniture Grade
FORMUFIT specialty 1-1/4" Fishmouth PVC Adapters allow 1-1/4 in. Size PVC pipe to connect perpendicularly to another pipe of the same size using fasteners. These adapters can also be used to prop up PVC pipe in projects.
Product Features
Colors and sizes that are grayed out are temporarily out of stock.
Fits inside 1-1/4" Size Sch. 40 PVC pipe, which has an outside diameter of 1-5/8" (1.660") and an inside diameter of 1-1/4".
Ideal for when cuts in PVC contstruction are not warranted
Allows resting of a PVC pipe segment, without rolling
Center hole allows attachment of fastners to PVC pipe
Smooth and glossy surface finish
Impact proof and UV stabilized for outdoor color retention
Glossy, print-free and embossment-free surface
Injection molded as a solid unit for durability
Impact proof; 5x stronger than plumbing grade products
UV resistant for high weatherability, excellent for outdoor, direct-sunlight applications
---
What pipe will this fit?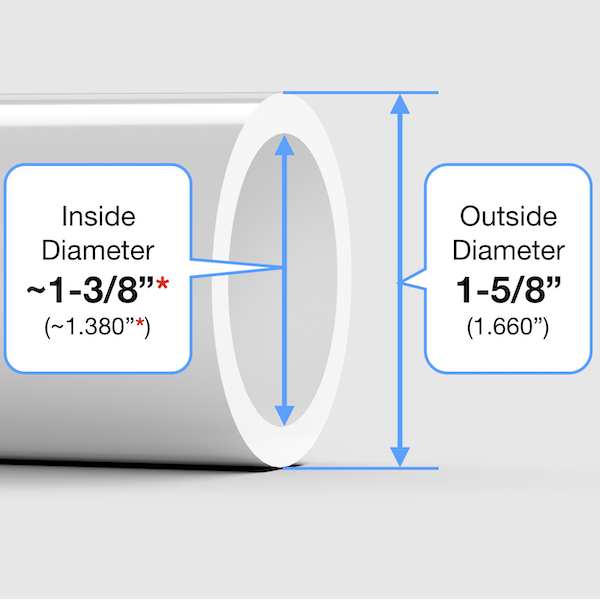 This product will fit 1-1/4" Size Schedule 40 PVC pipe only, which has an outside diameter of 1.660" (1-5/8") and an inside diameter of approximately 1.380" (1-3/8") *. See our PVC 101 section for more info.

Not compatible with CPVC or Copper Tube Size (CTS) pipe.

* Inside diameters of PVC pipe will vary and are not guaranteed to be consistent.
Product Specifications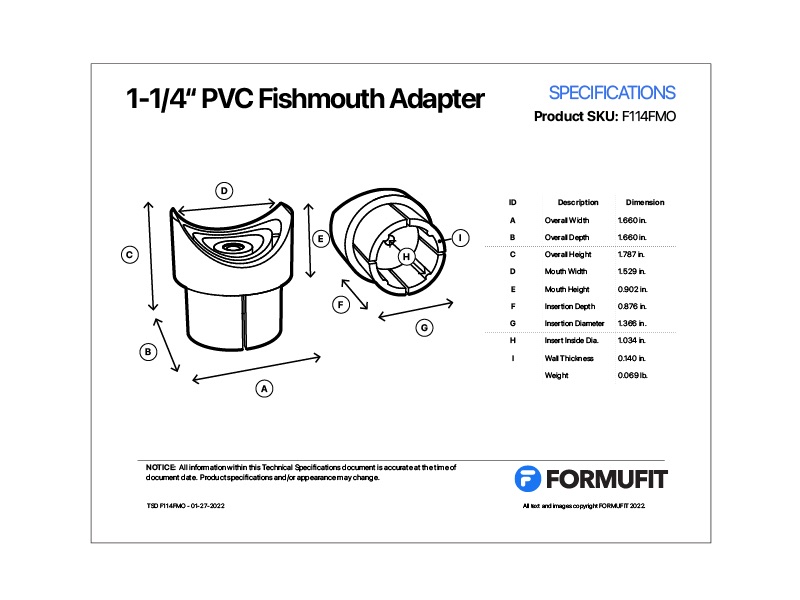 Download the Technical Specifications document for this product to view physical dimensions and additional details.
Download PDF
Product Instructions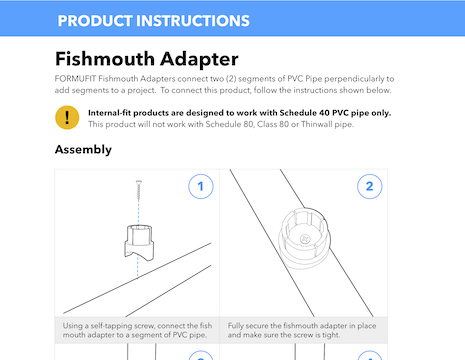 View the product instructions, which include basic visual assembly, securing options and product use.
Download PDF